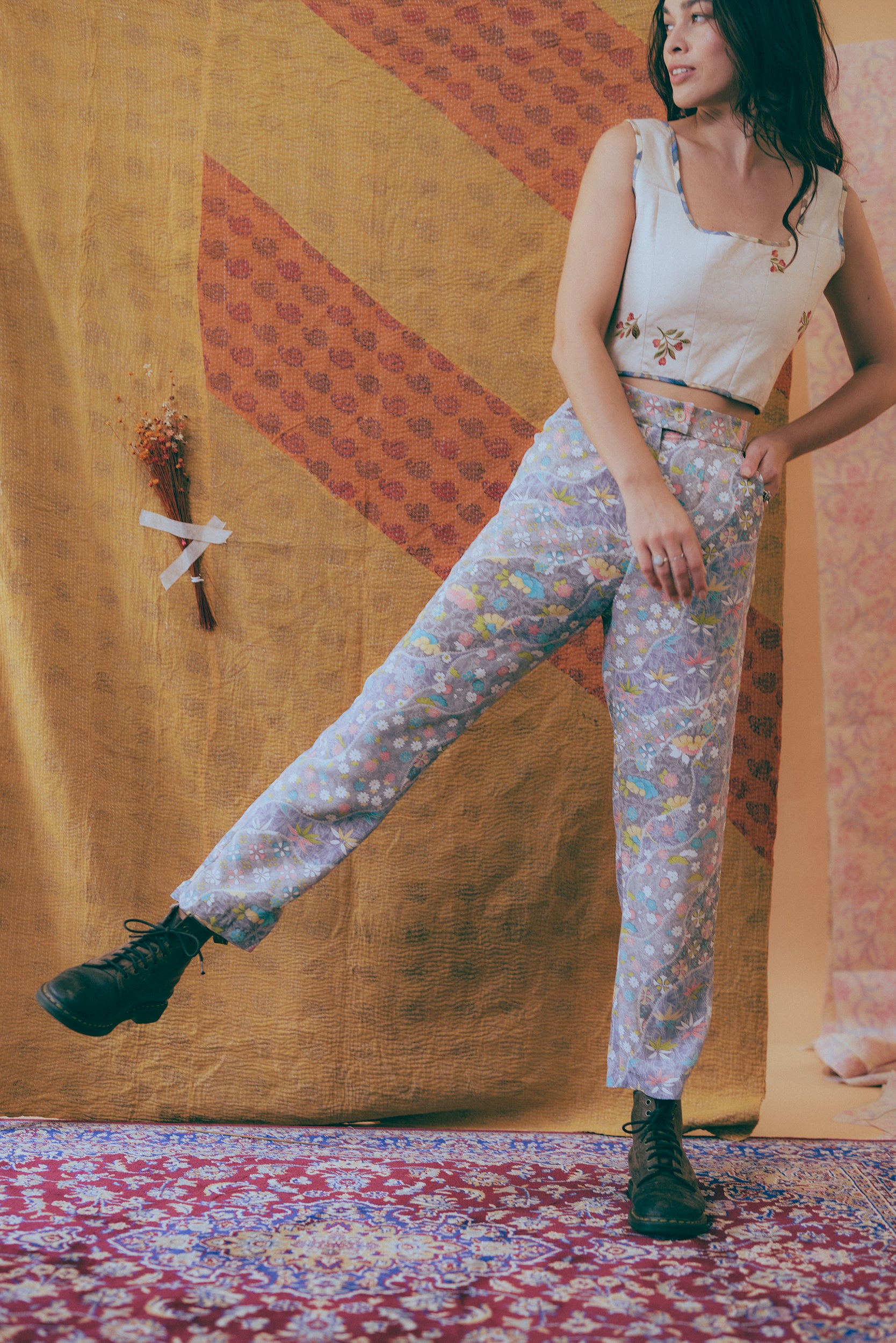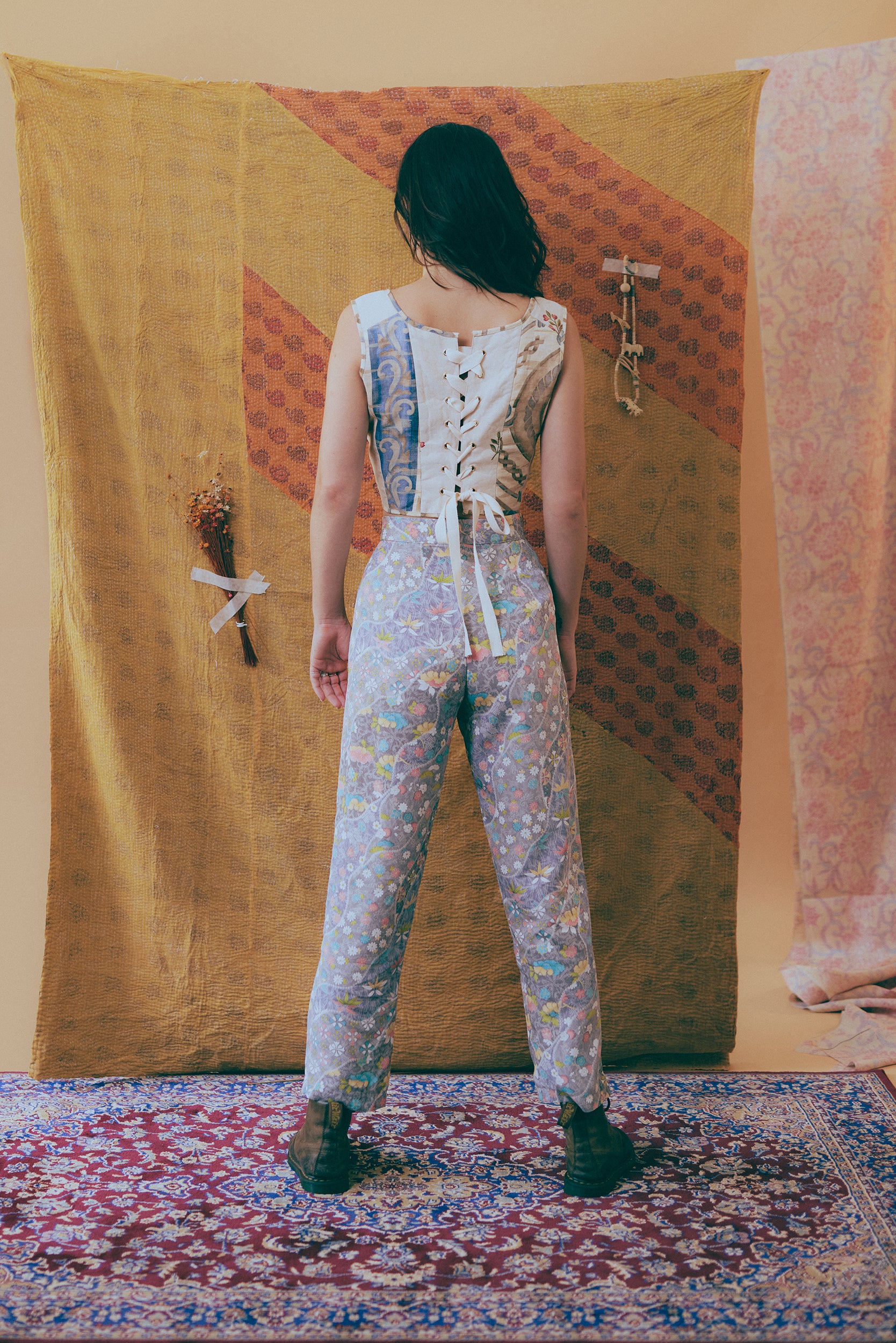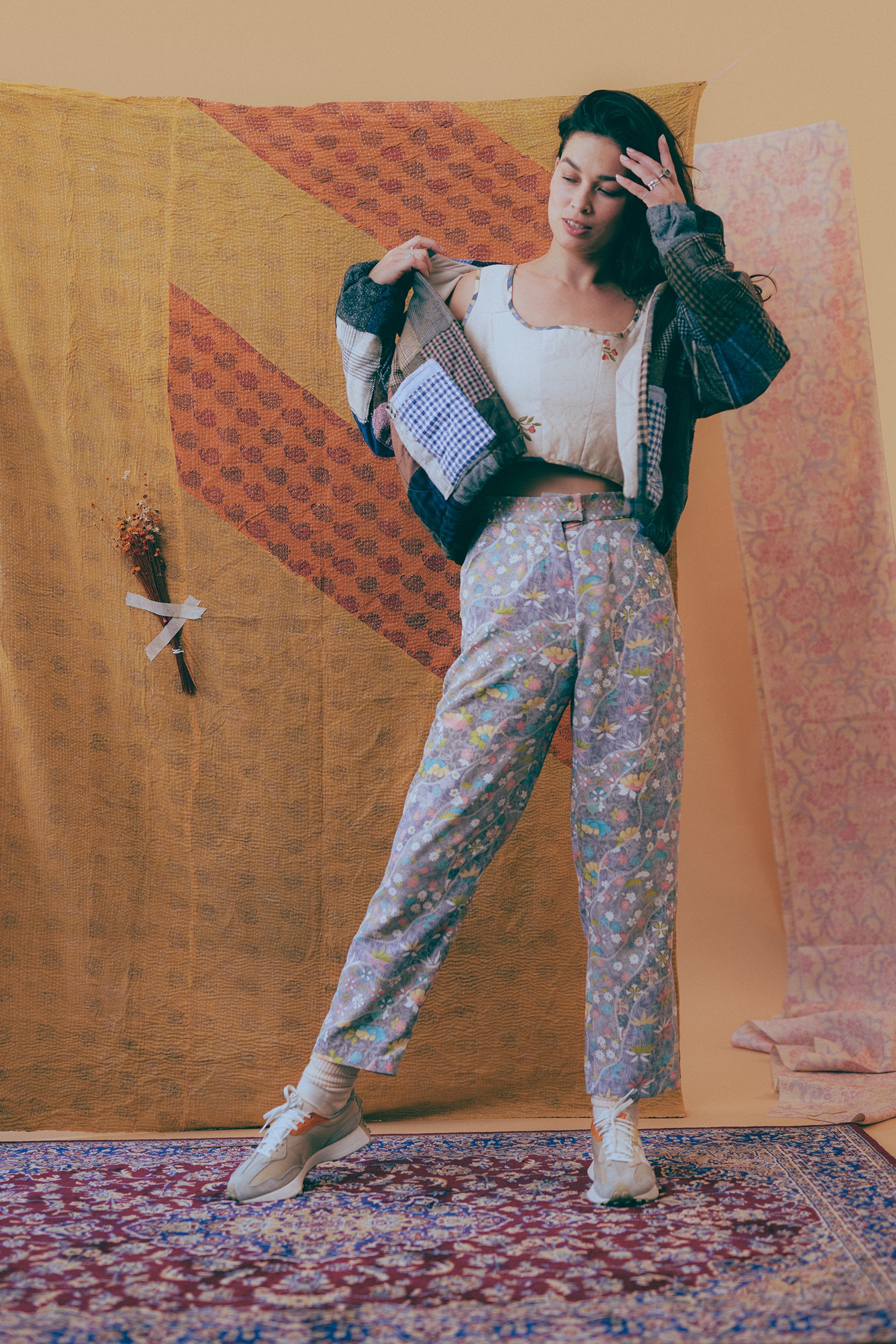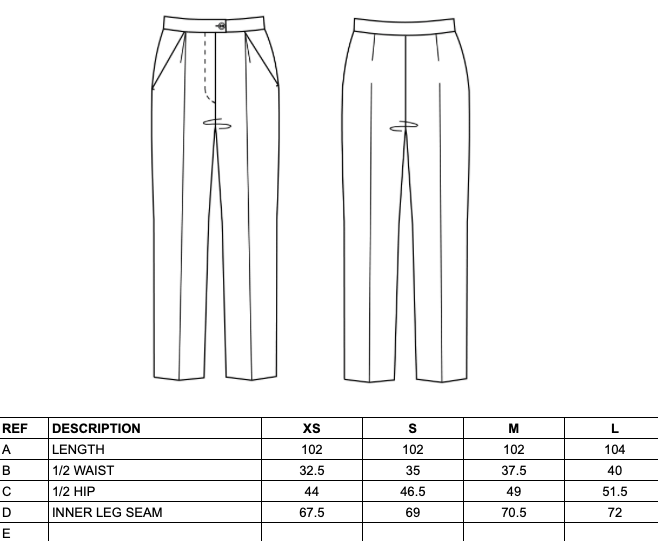 PLEASE ALLOW TWO WEEKS FOR THE MAKING OF YOUR PIECE.
This piece is made from antique Japanese Kimono silks, circa 1970s. Very limited fabric availability, we only able to make 3 pants in each colour/pattern option.
- For pattern / colour options please see images
- Tailored fit (FOR MEASURMENTS PLEASE REFER TO THE LAST IMAGE)
- These pieces are one of a kind
- Zipper and two buttons at front
How is this price calculated? The price for this piece is based on cost of the textiles, trims and labour towards quilting, construction and handling.
All wear, mending, and idiosyncrasies are unique to the original fabric.
Made in Sydney, Australia.
Recently Viewed