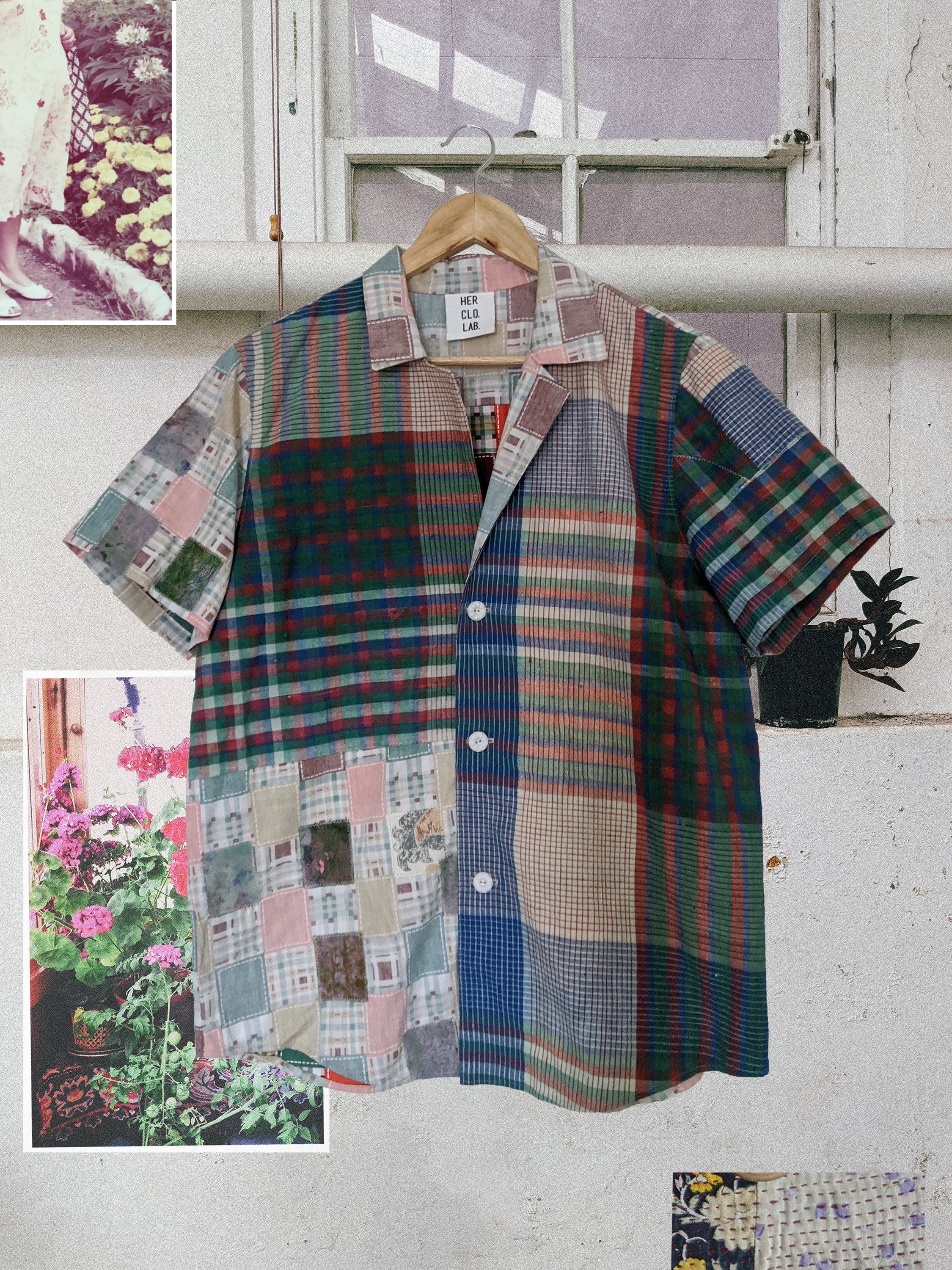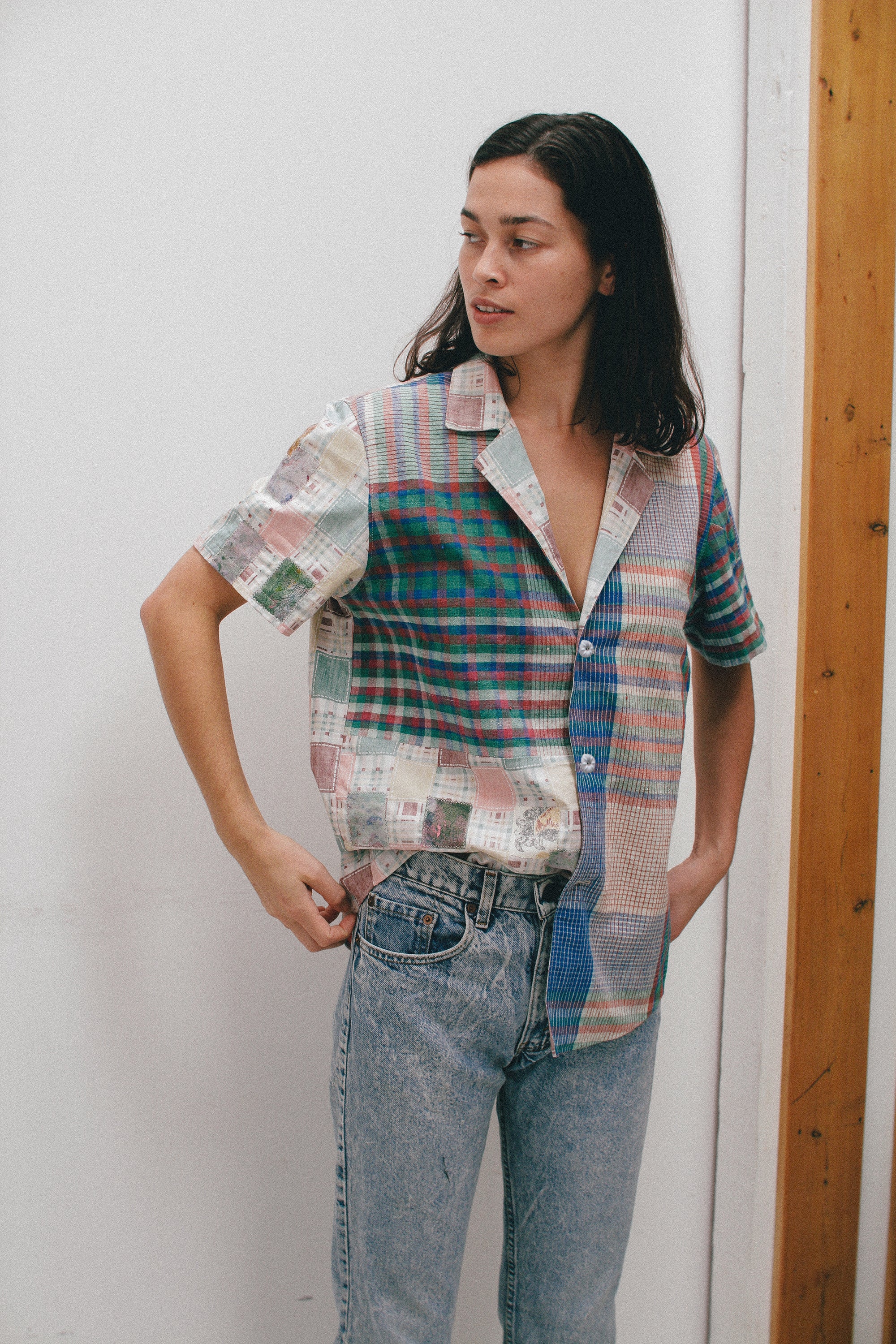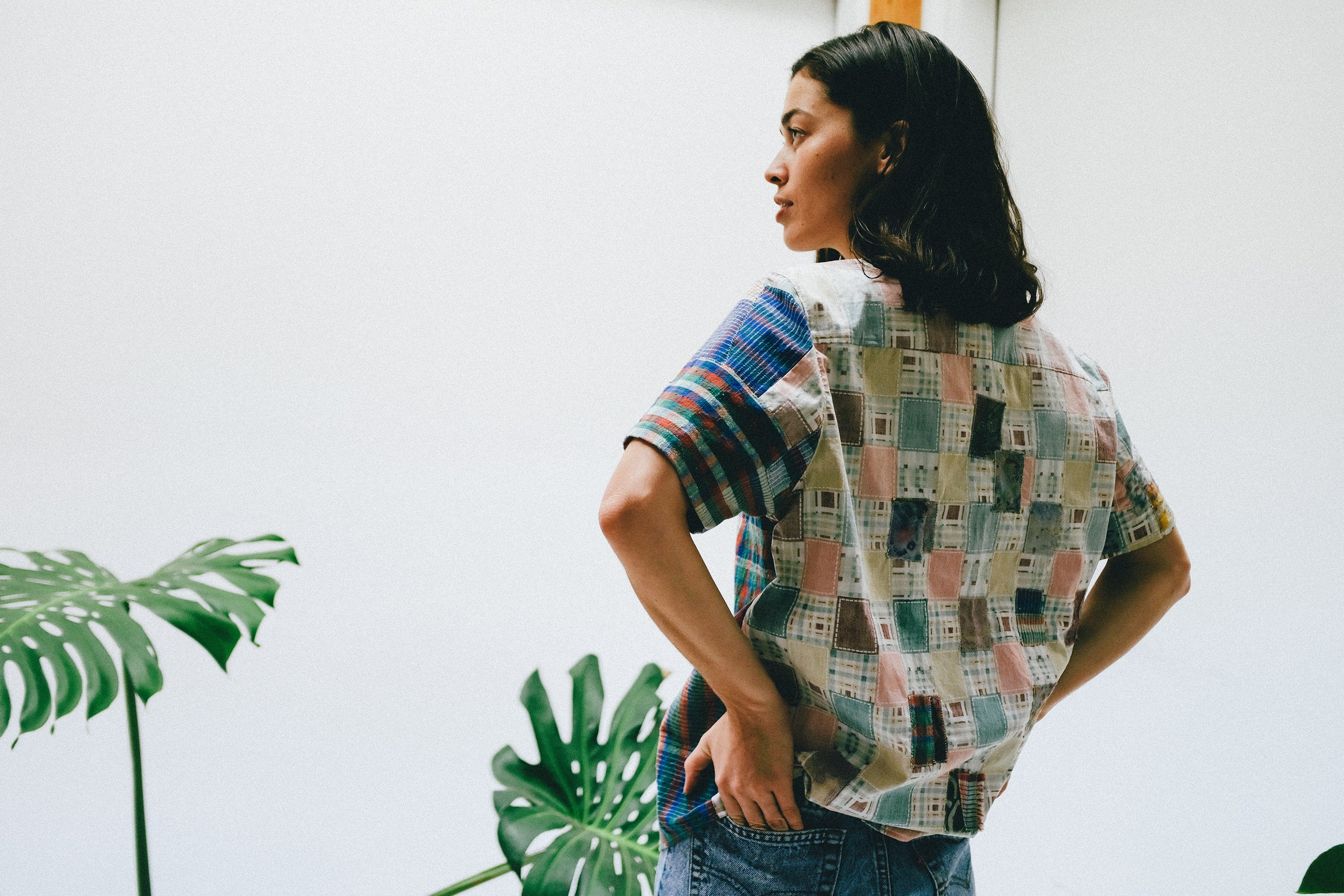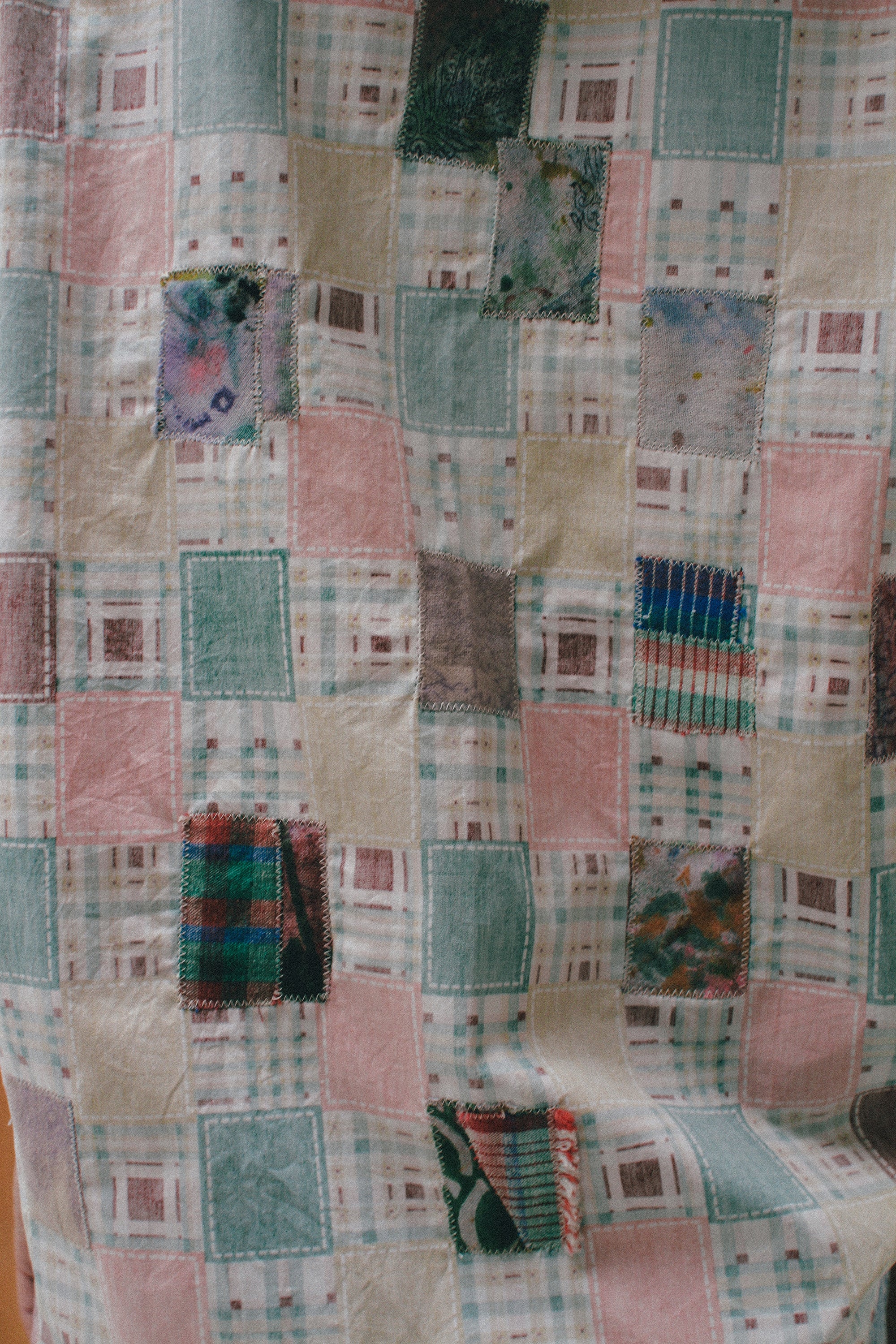 Yours Truly Patchwork Shirt
This t-shirt is made out of two kinds of fabric: woven Chinese kimono fabric, circa 1930s and the fabric that was once a curtain prop in a theatre.
Unisex

One of a kind 

Three buttons at front (Buttons are sourced from local thrift shops)

Boxy fit, size XS-M (Bust circ: 110cm Total length: 70cm)

Gentle machine wash separately recommended
How is this price calculated? The price for this piece is based on cost of the textiles and trims and labour towards construction and handling. All wear, mending, and idiosyncrasies are unique to the original fabric. Made in Sydney, Australia.
Recently Viewed