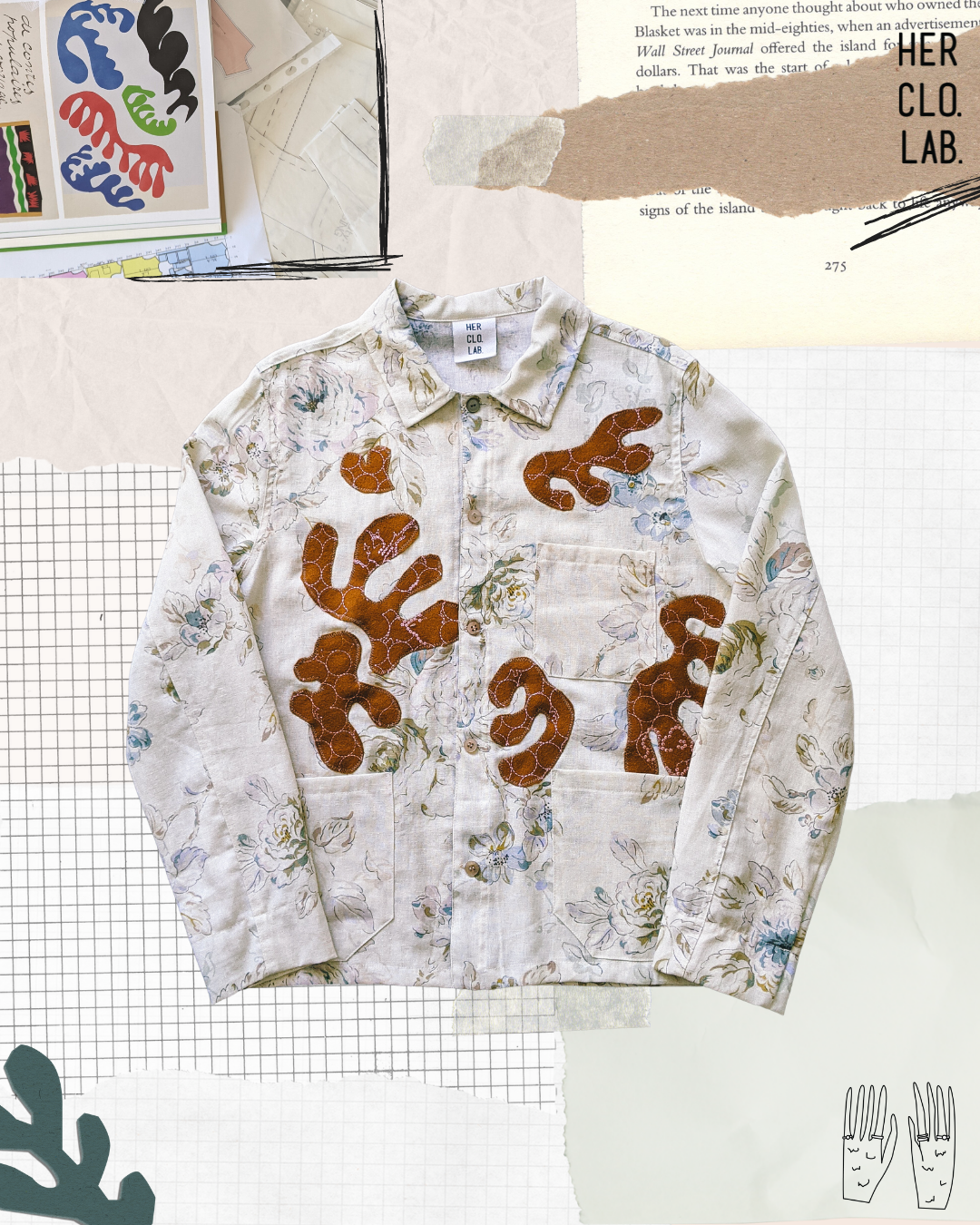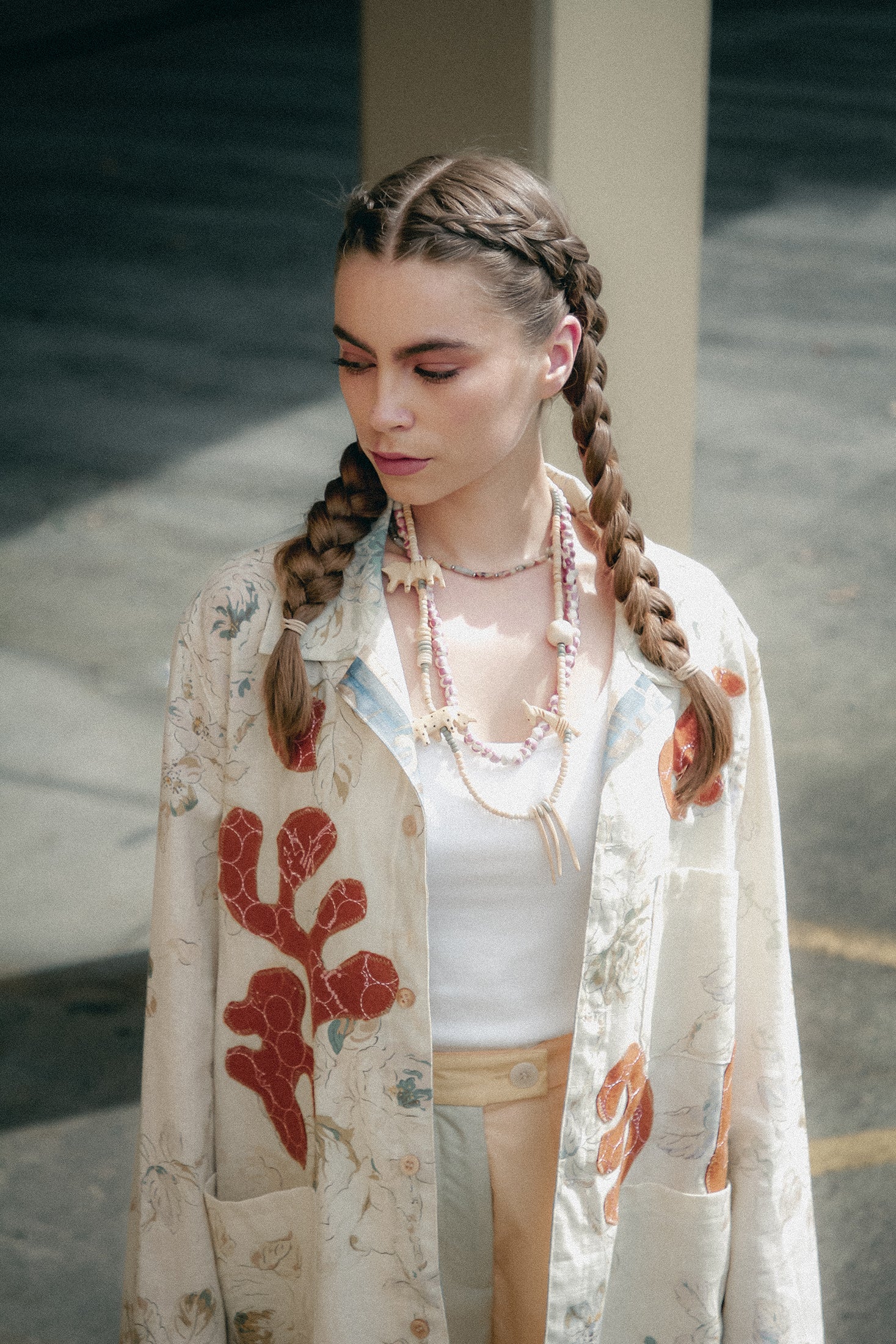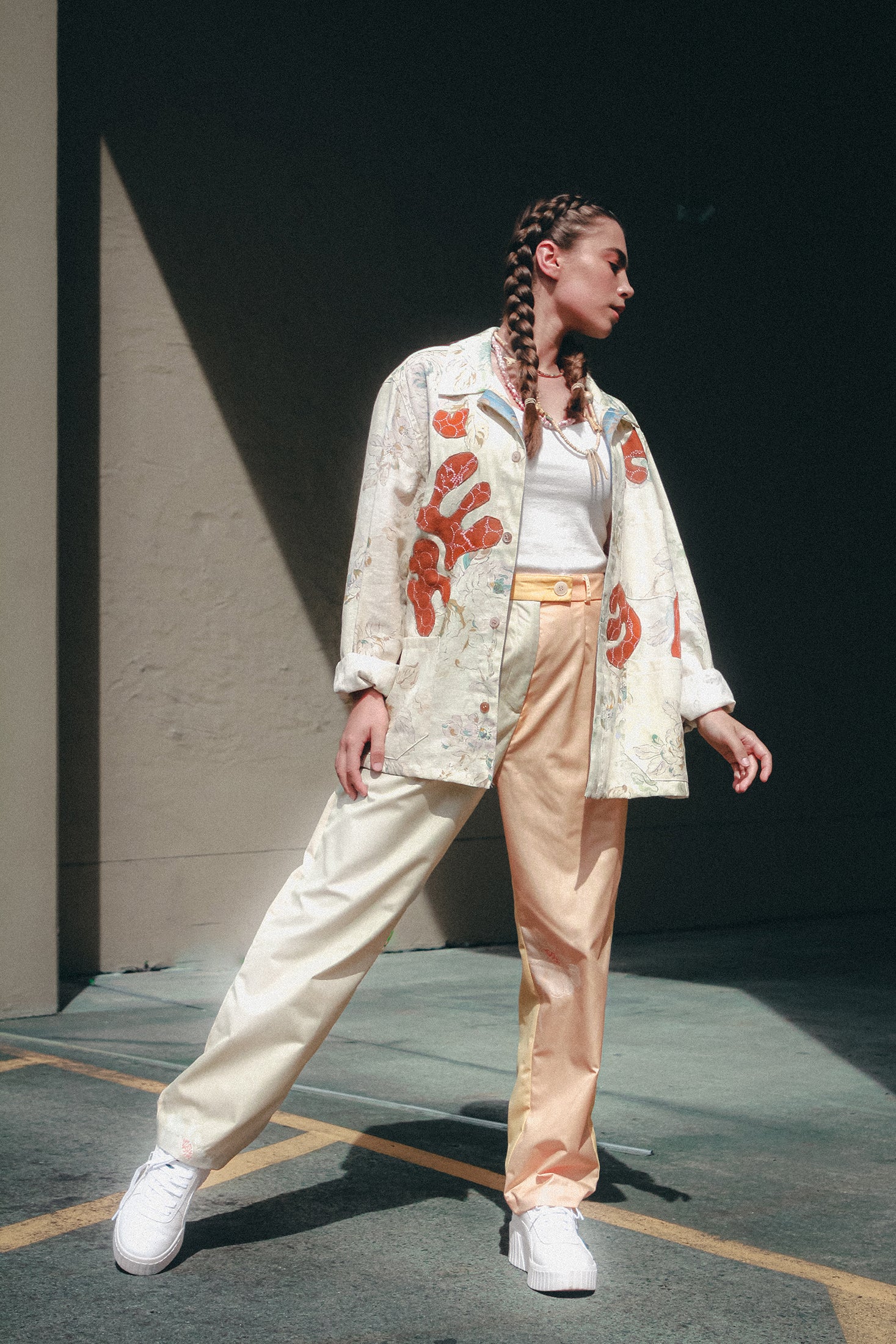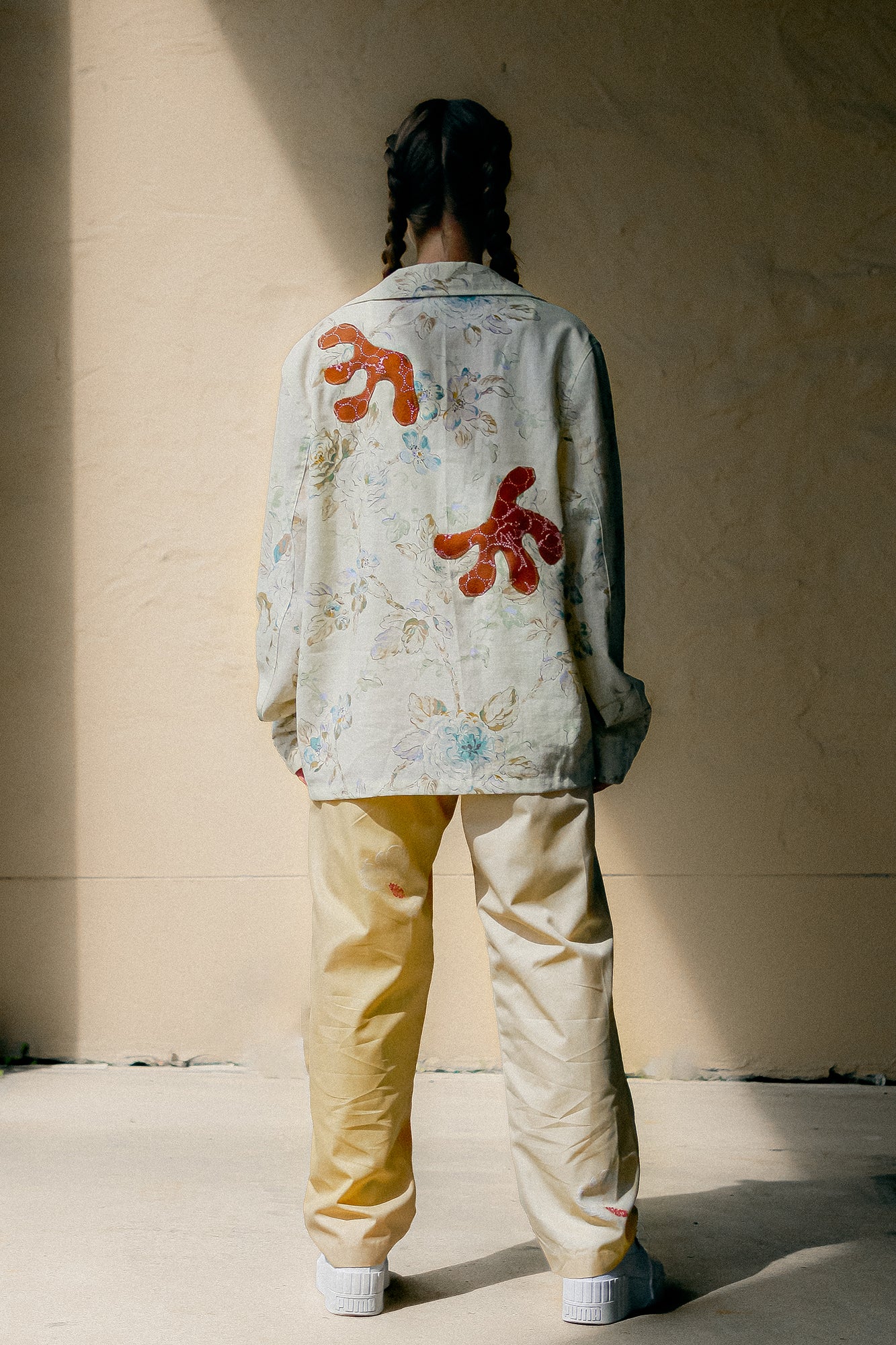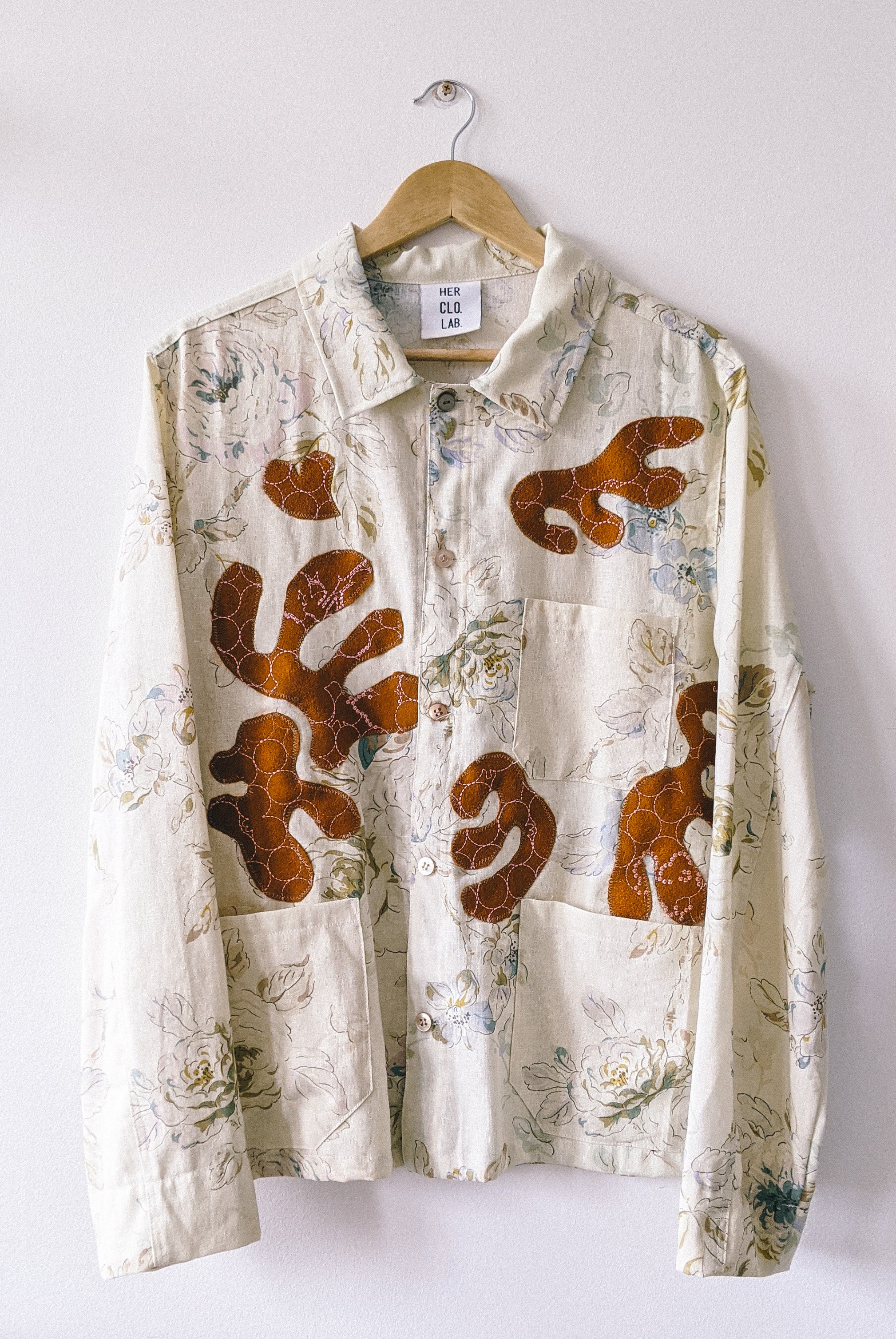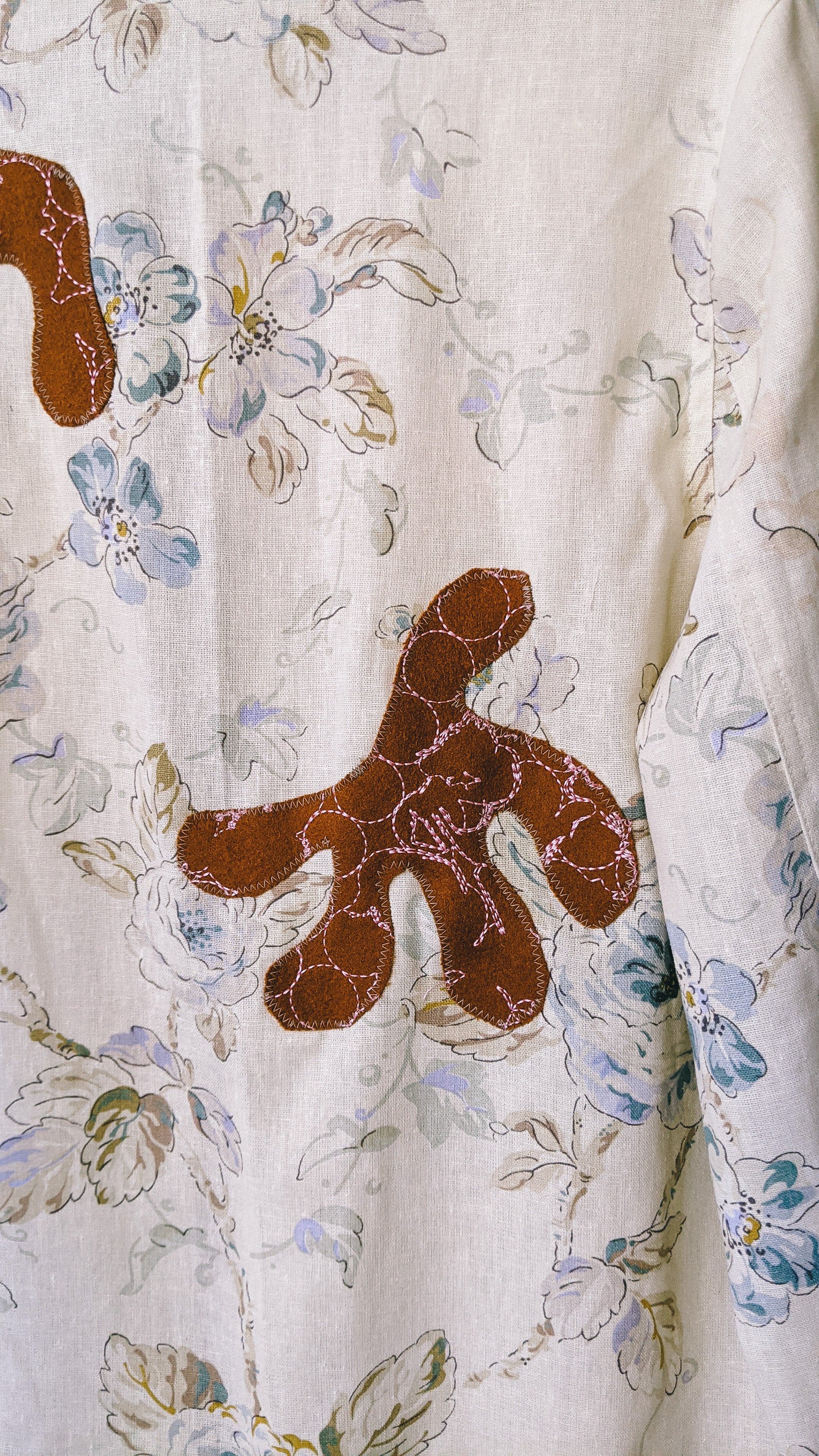 this shirt-jacket is made from remnant cotton and embellished with remnant embroidered wool. 
- 100% Wool Embellishment
- Five buttons at front (Buttons are sourced from local thrift shops)
- Boxy fit, (1/2 Chest Width: 58cm, Front Length: 69cm, Shoulder to Shoulder Width: 47cm, Sleeve length: 67cm)
- Gentle machine wash separately recommended
How is this price calculated? The price for this piece is based on cost of the remant materials and trims; labour towards construction, embellishment of cut out pieces and handling.
All wear, mending, and idiosyncrasies are unique to the original fabric.
Made in Sydney, Australia.
Recently Viewed