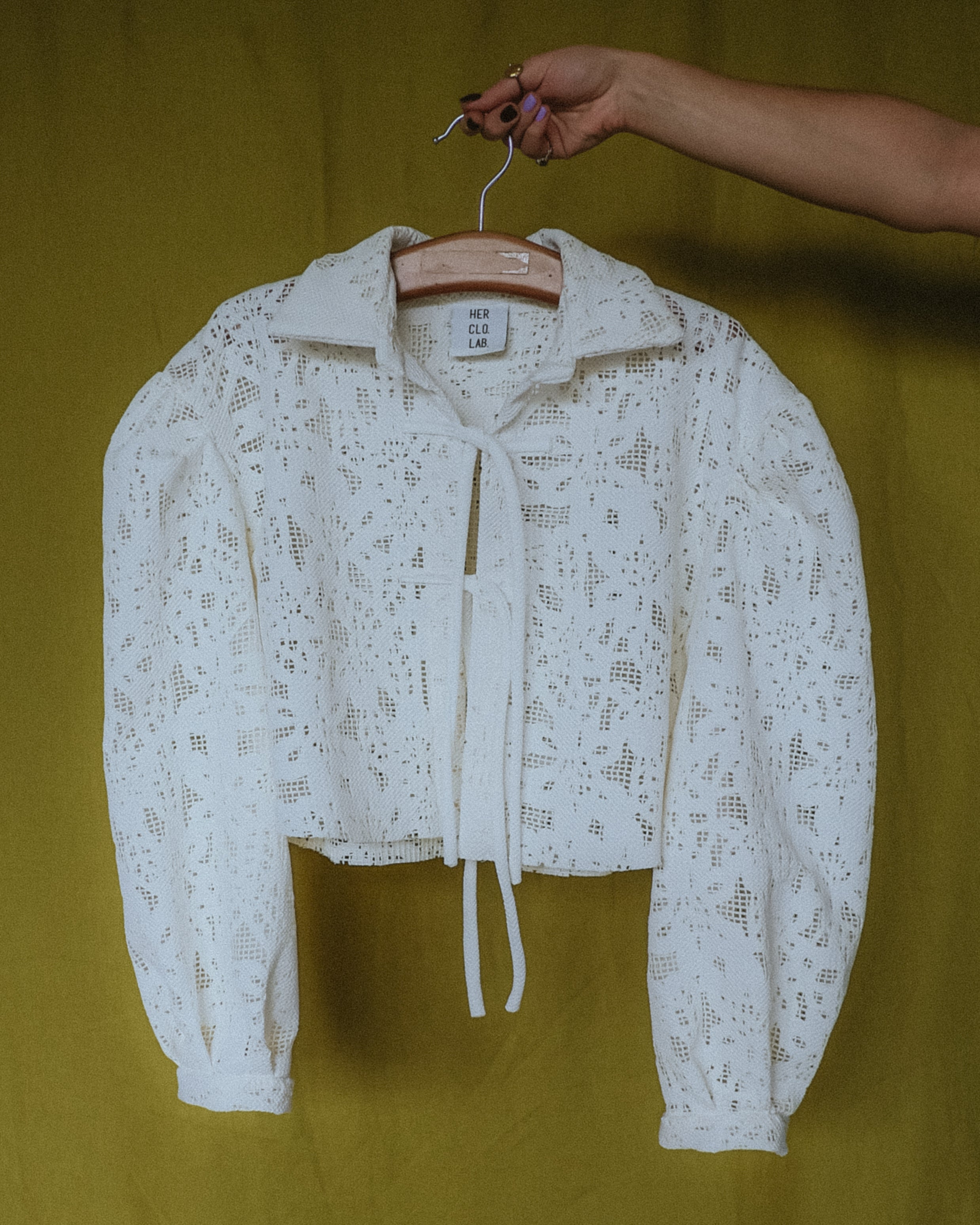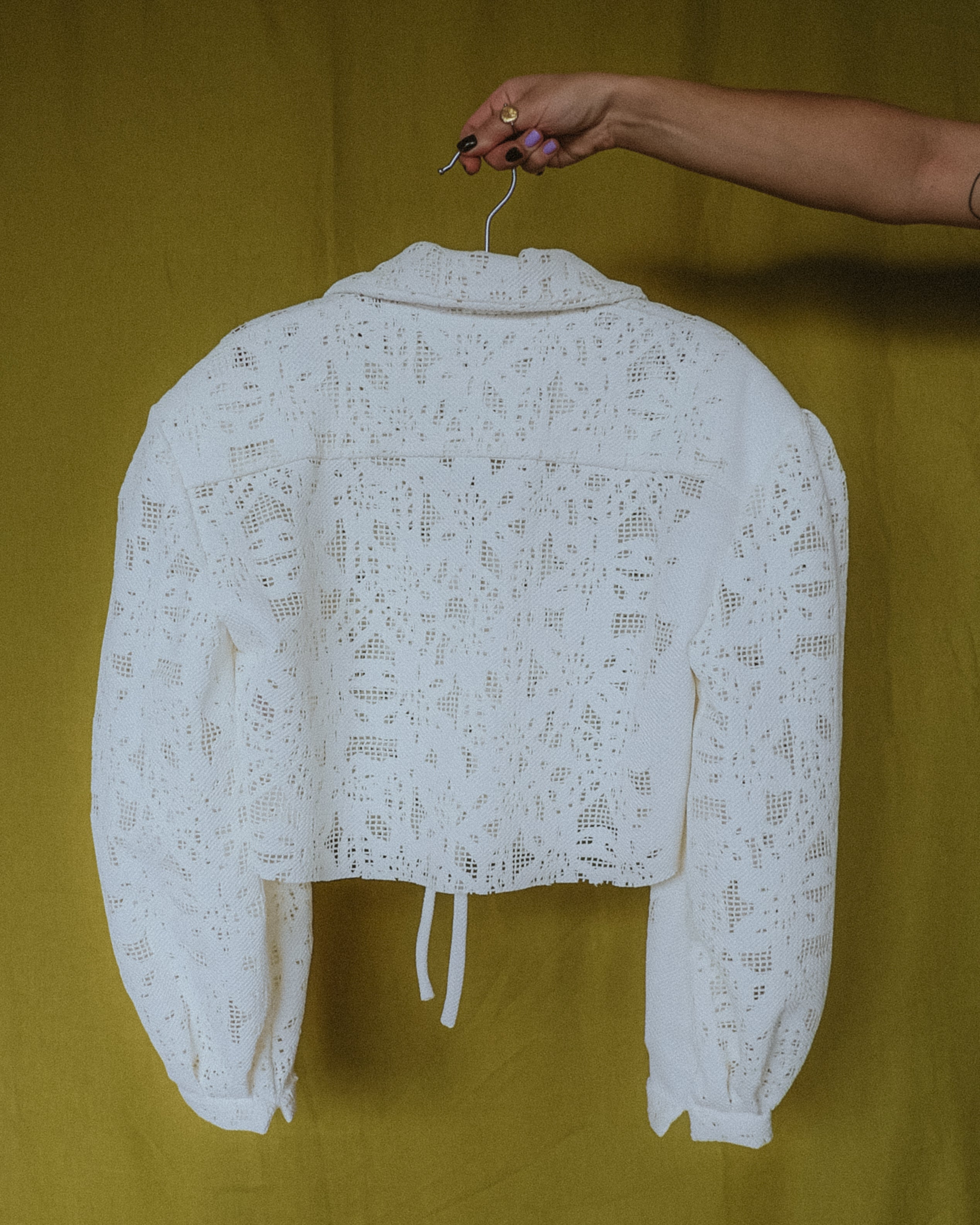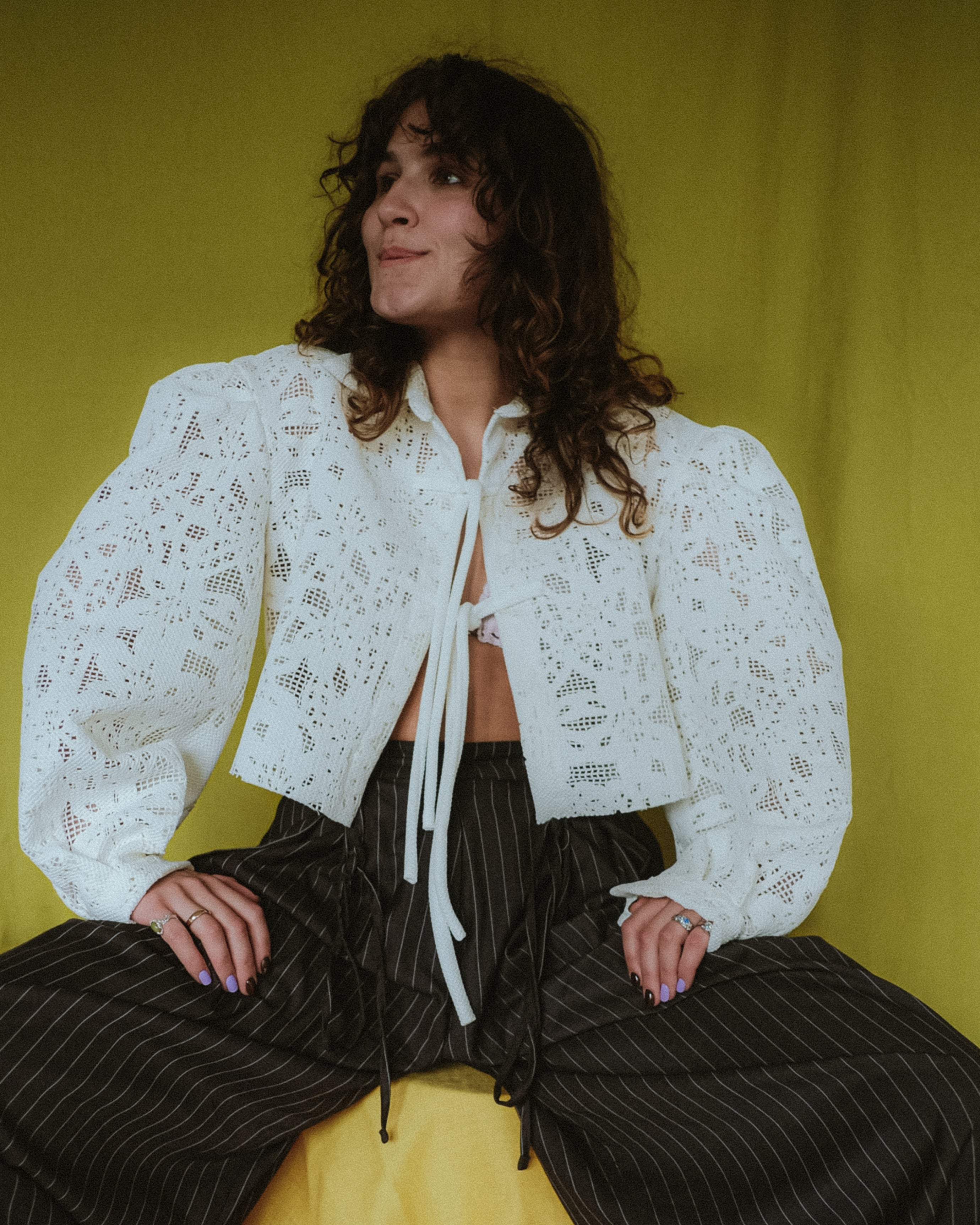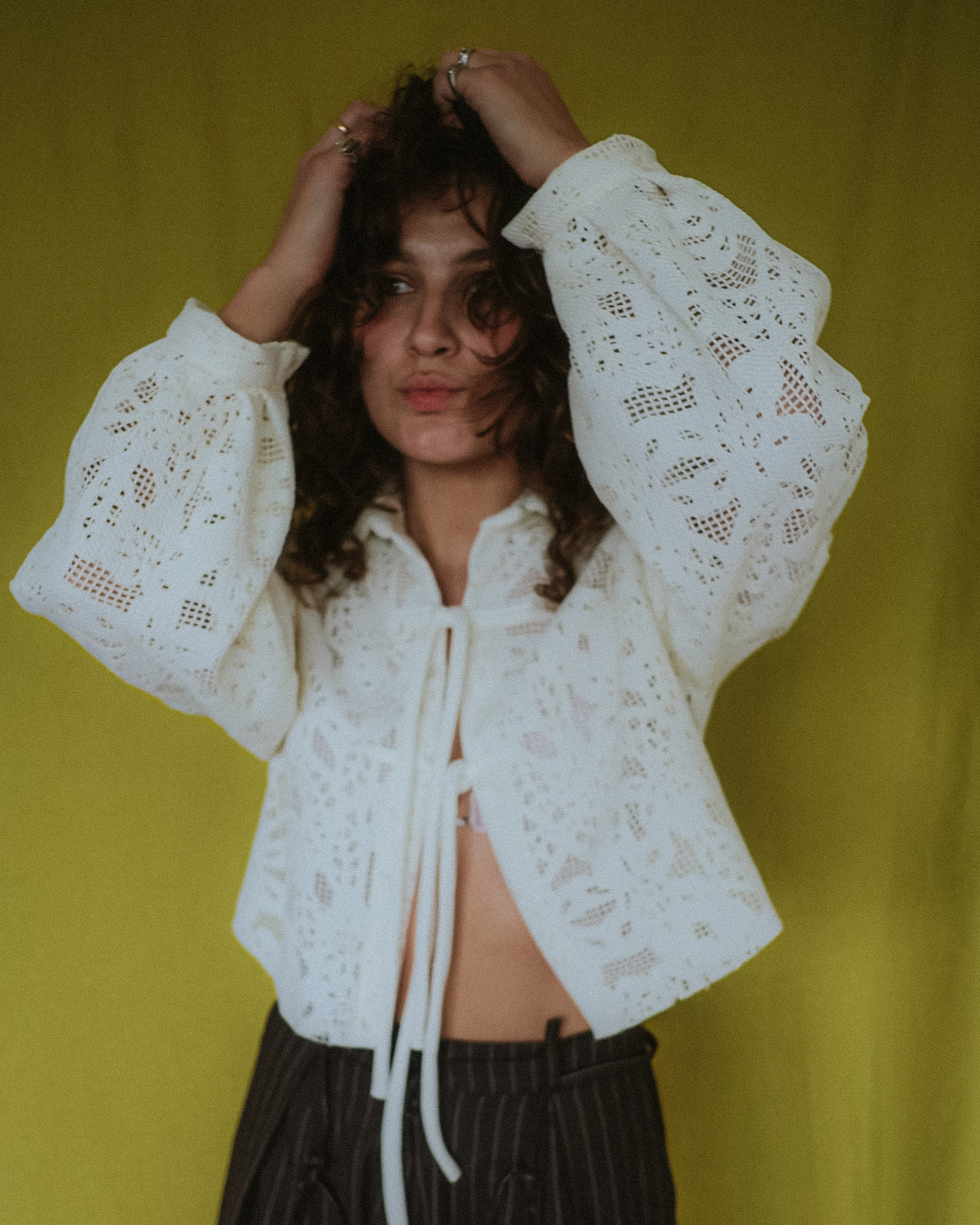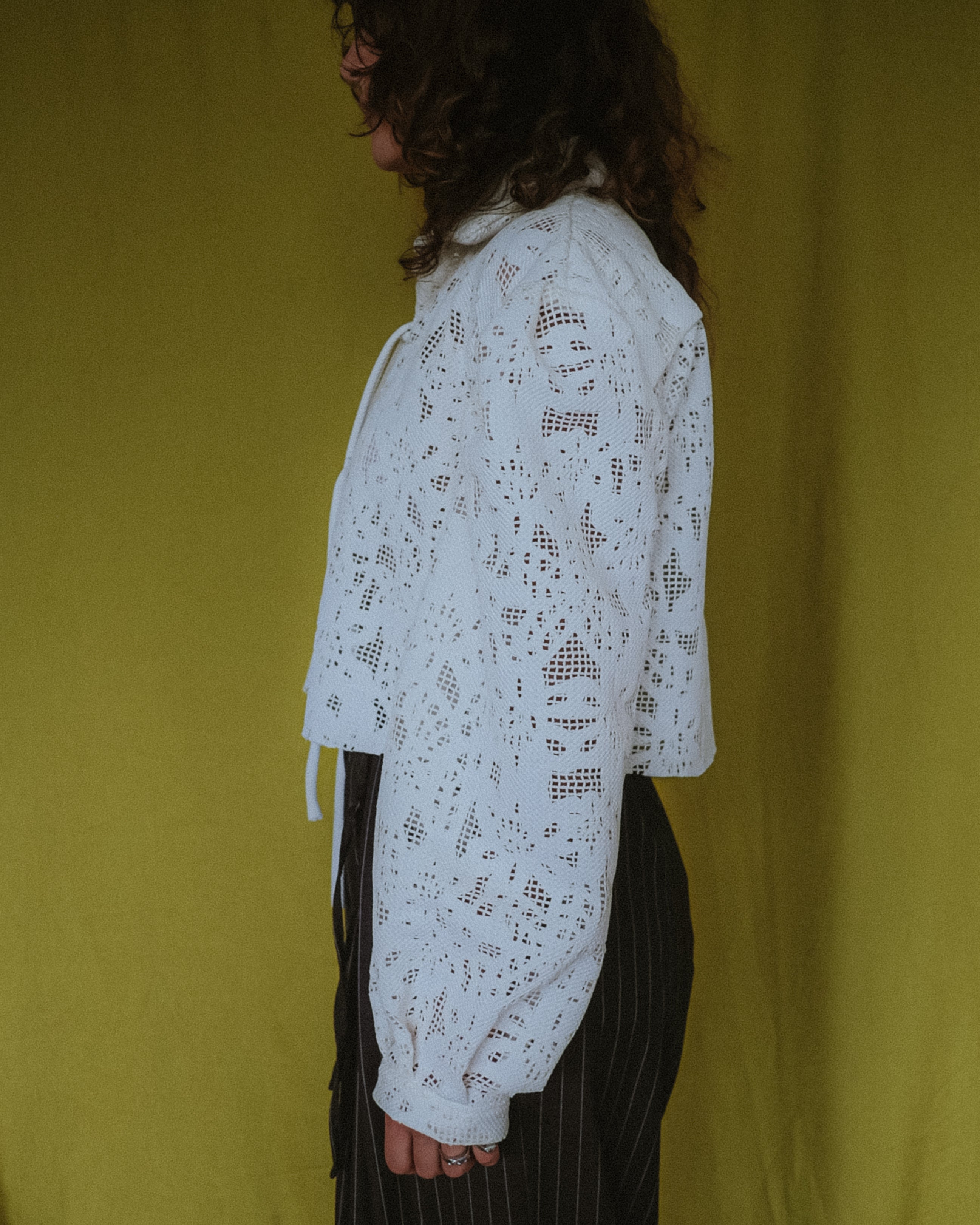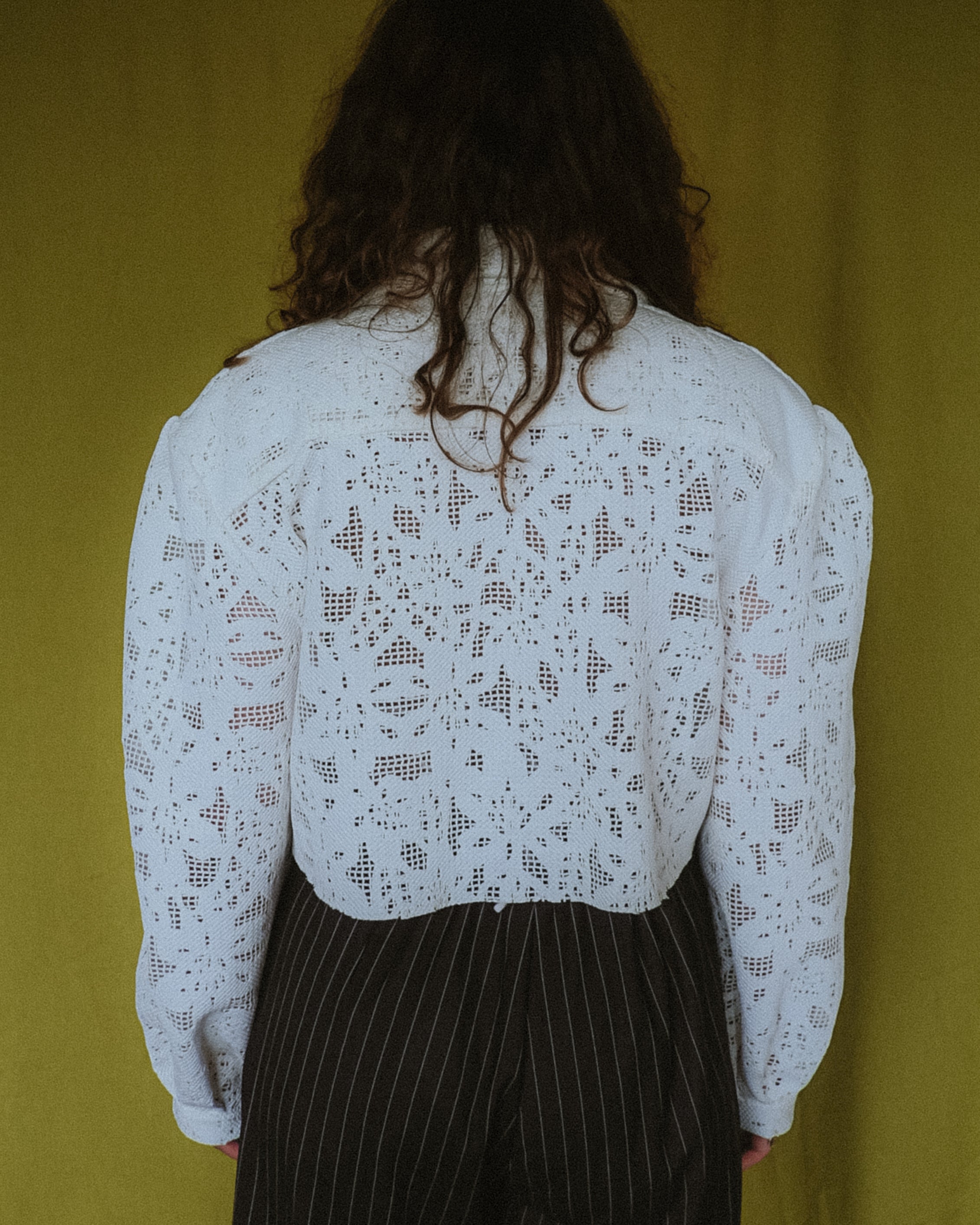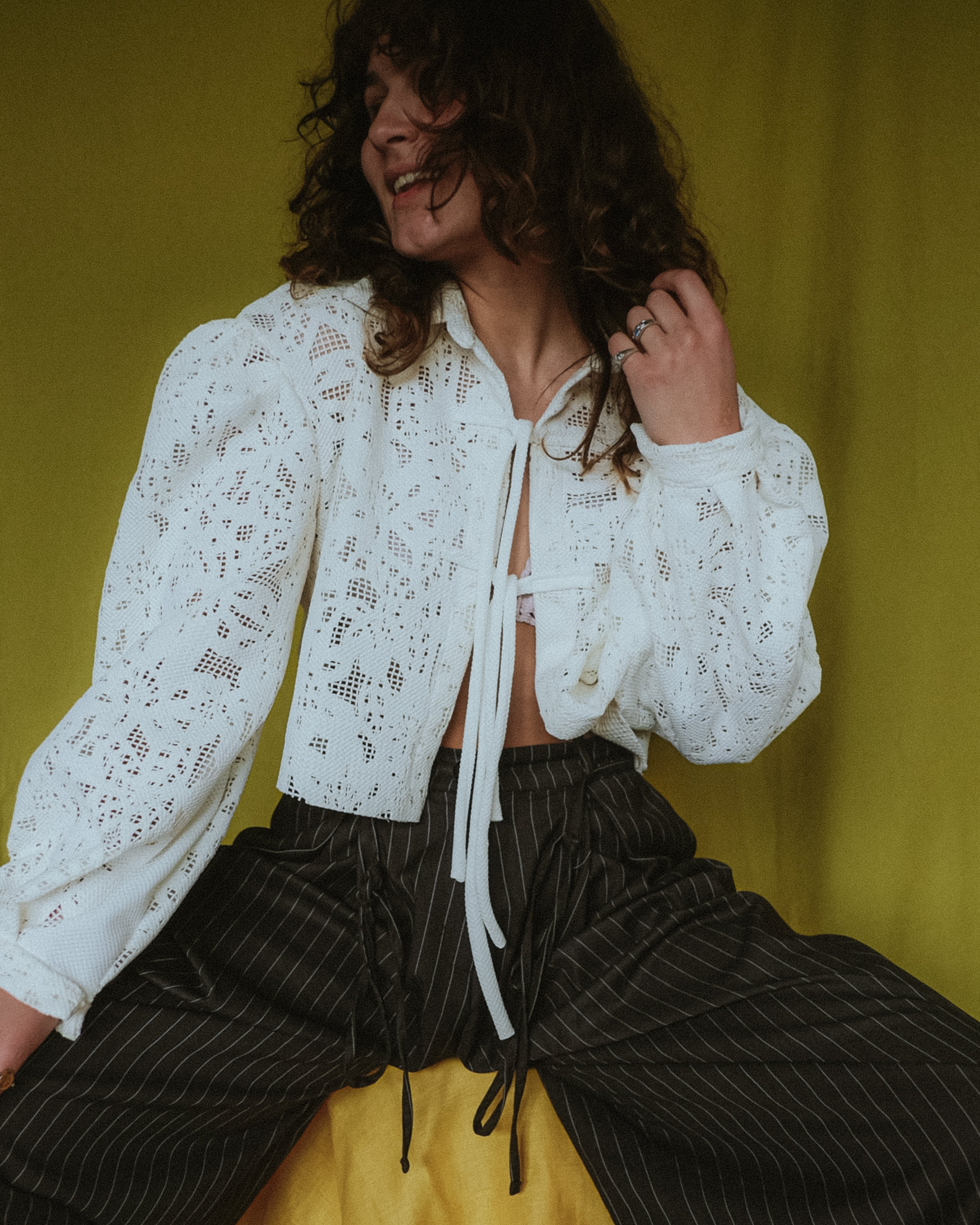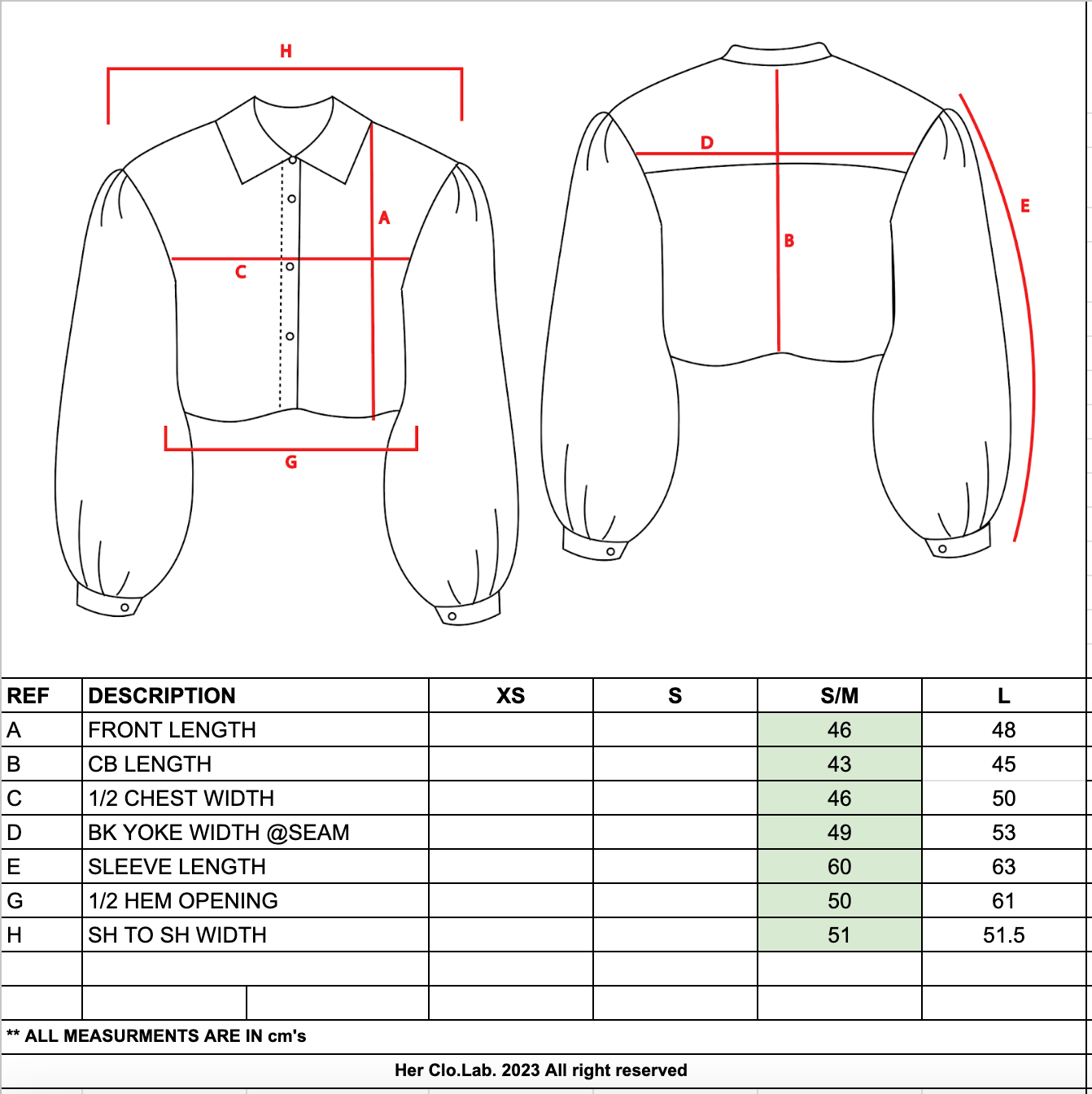 please allow up to three weeks for the making of your piece.
Crafted from repurposed cotton blend mesh, this piece embodies both style and eco-consciousness. Featuring the statement puffed long sleeves and chic front tie detail.
- Made to order in your size, please see size last image size chart (Model is wearing size Small/Medium: 1/2 Chest Width: 46cm, Front Length: 46cm, Shoulder to Shoulder Width: 51cm, Sleeve length: 60cm)
- Dry clean recommended (see our dry clean for reference)
How is this price calculated? The price for this piece is based on cost of the textiles and labour towards construction and handling.
All wear, mending, and idiosyncrasies are unique to the original fabric.
Made with love in Sydney, Australia.
Recently Viewed