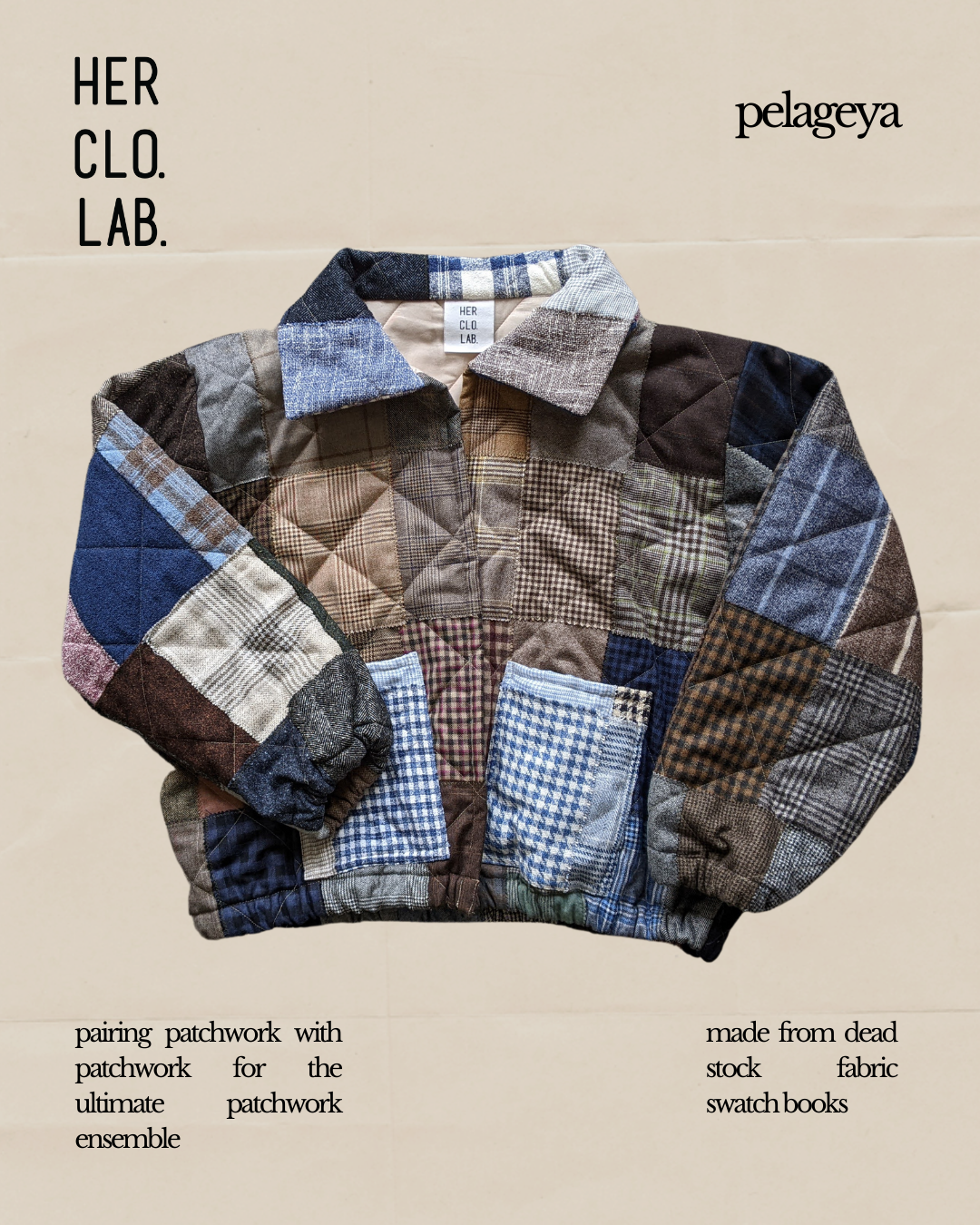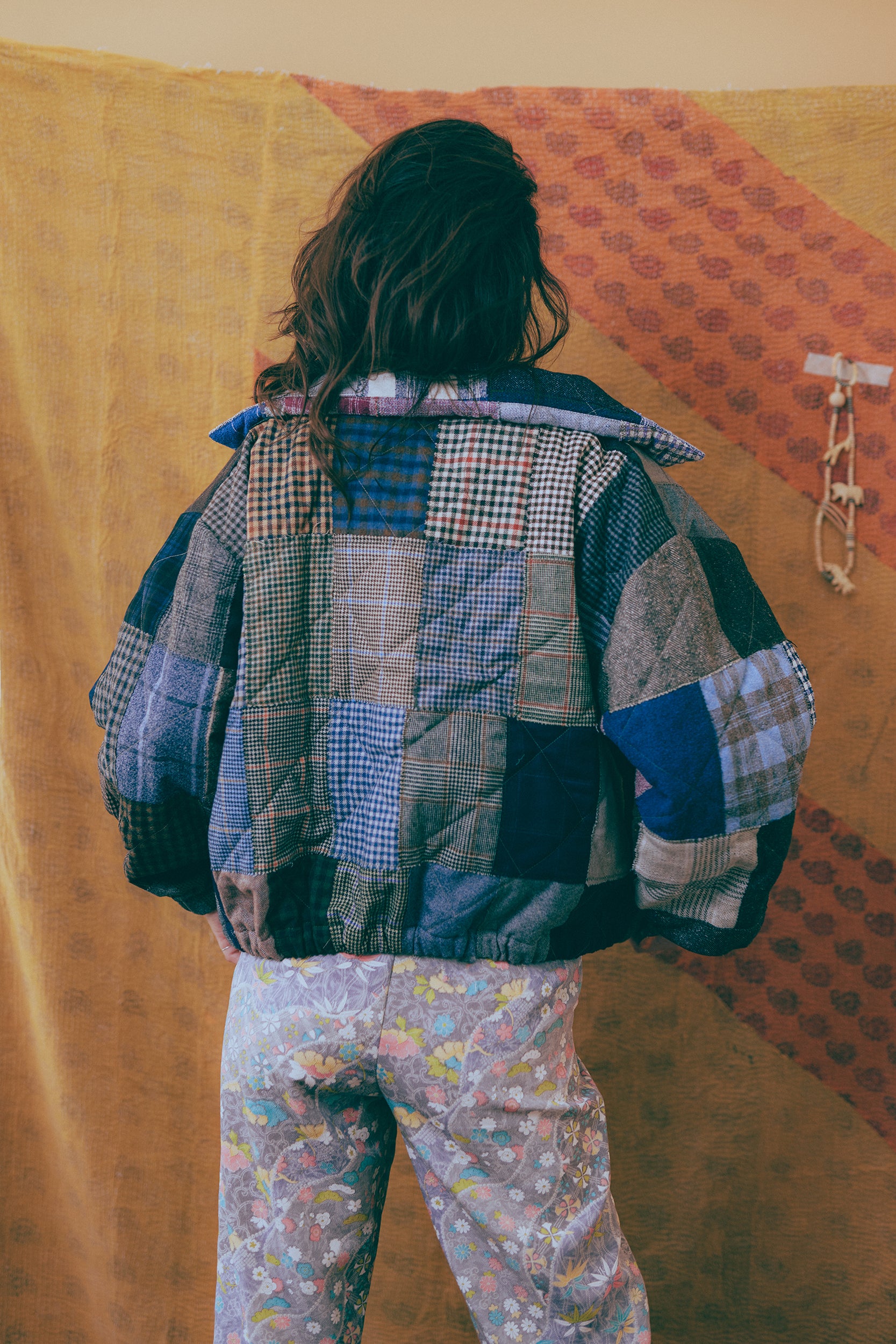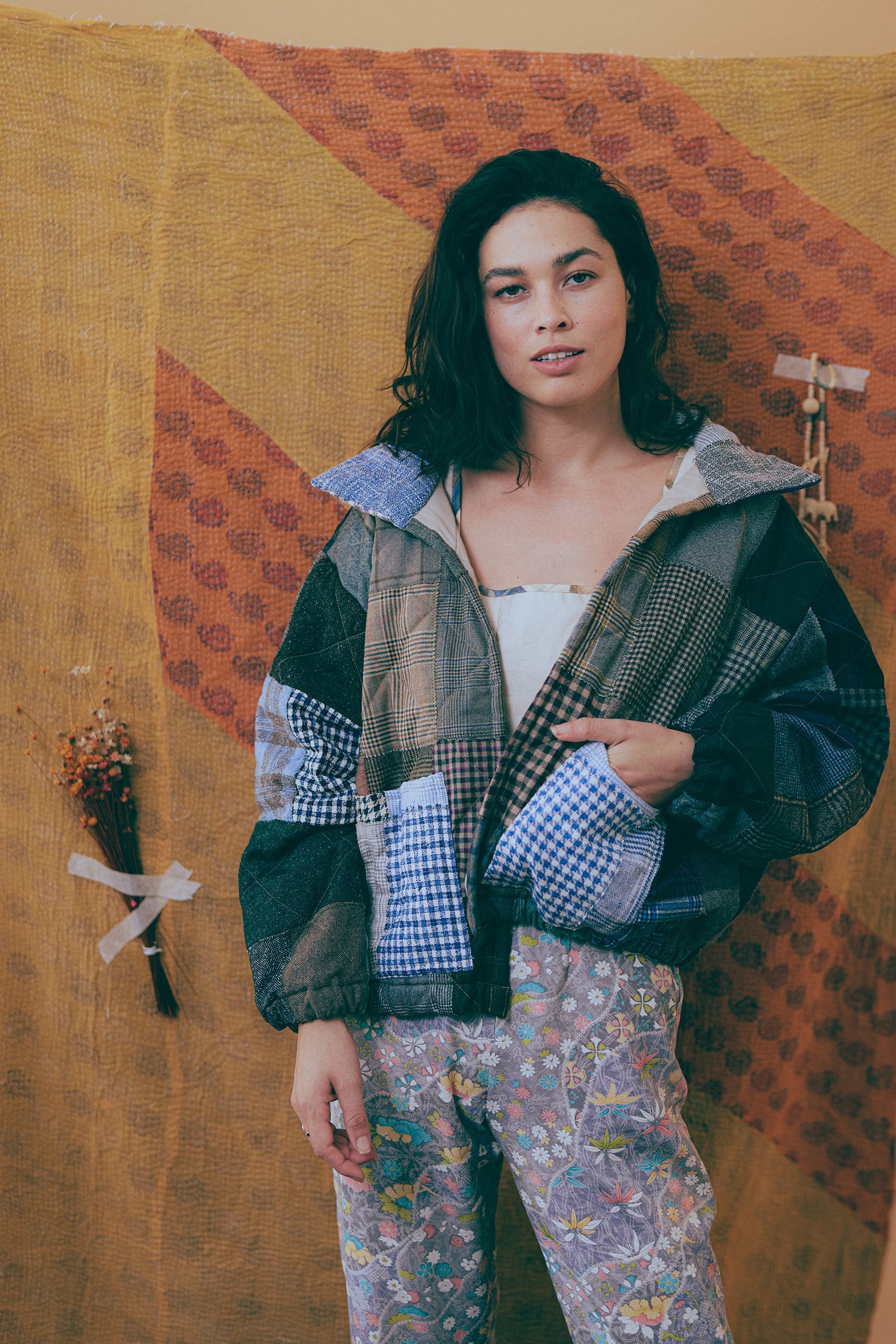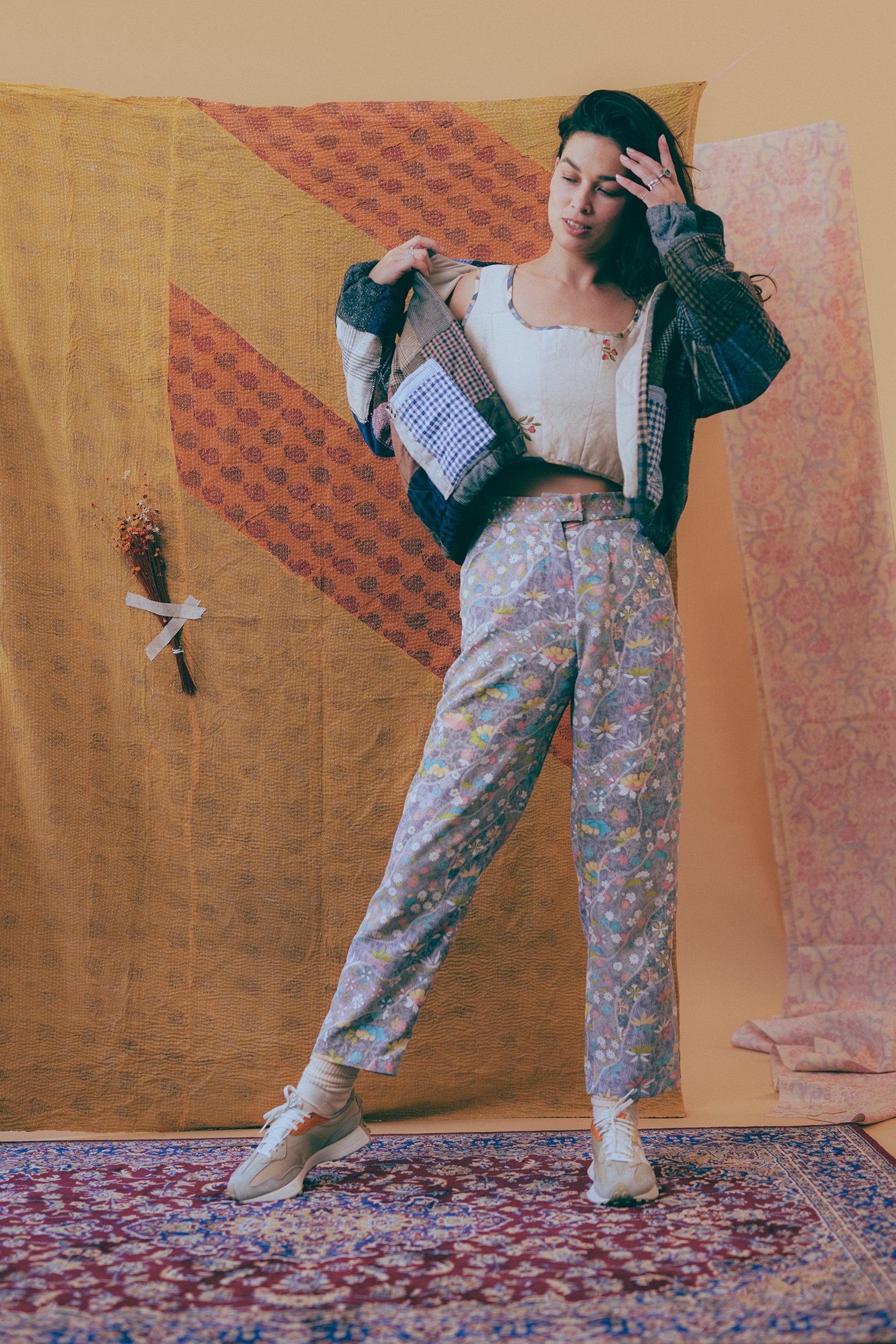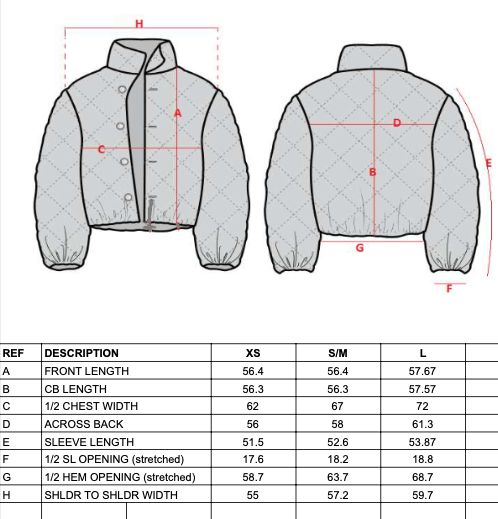 Pelageya Patchwork Bomber # 19
*EACH PIECE IS ONE OF A KIND
Quilted patchwork bomber, made from swatch book fabrics.
Swatch books are usually send to the landfill after they go out of season or stock.
We cut out each swatch and turned them into new fabric through the process of patchwork.
- Relaxed fit - M/L (FOR MEASUREMENTS PLEASE REFER TO THE LAST IMAGE)
- Two patch pockets at front
- Dry clean recommended (see our dry clean for reference)
How is this price calculated? The price for this piece is based on cost of the textiles, trims and labour towards quilting, construction and handling.
All wear, mending, and idiosyncrasies are unique to the original fabric.
Made in Sydney, Australia.
Recently Viewed