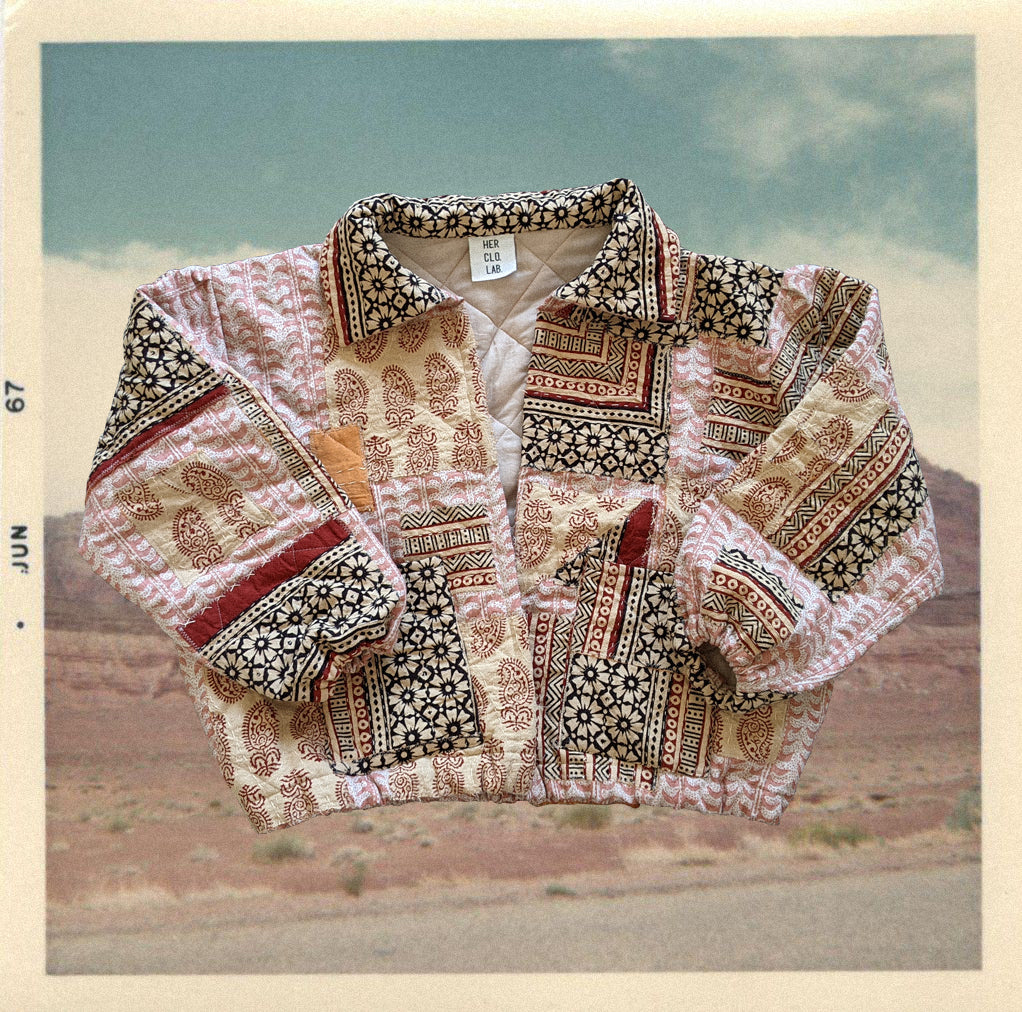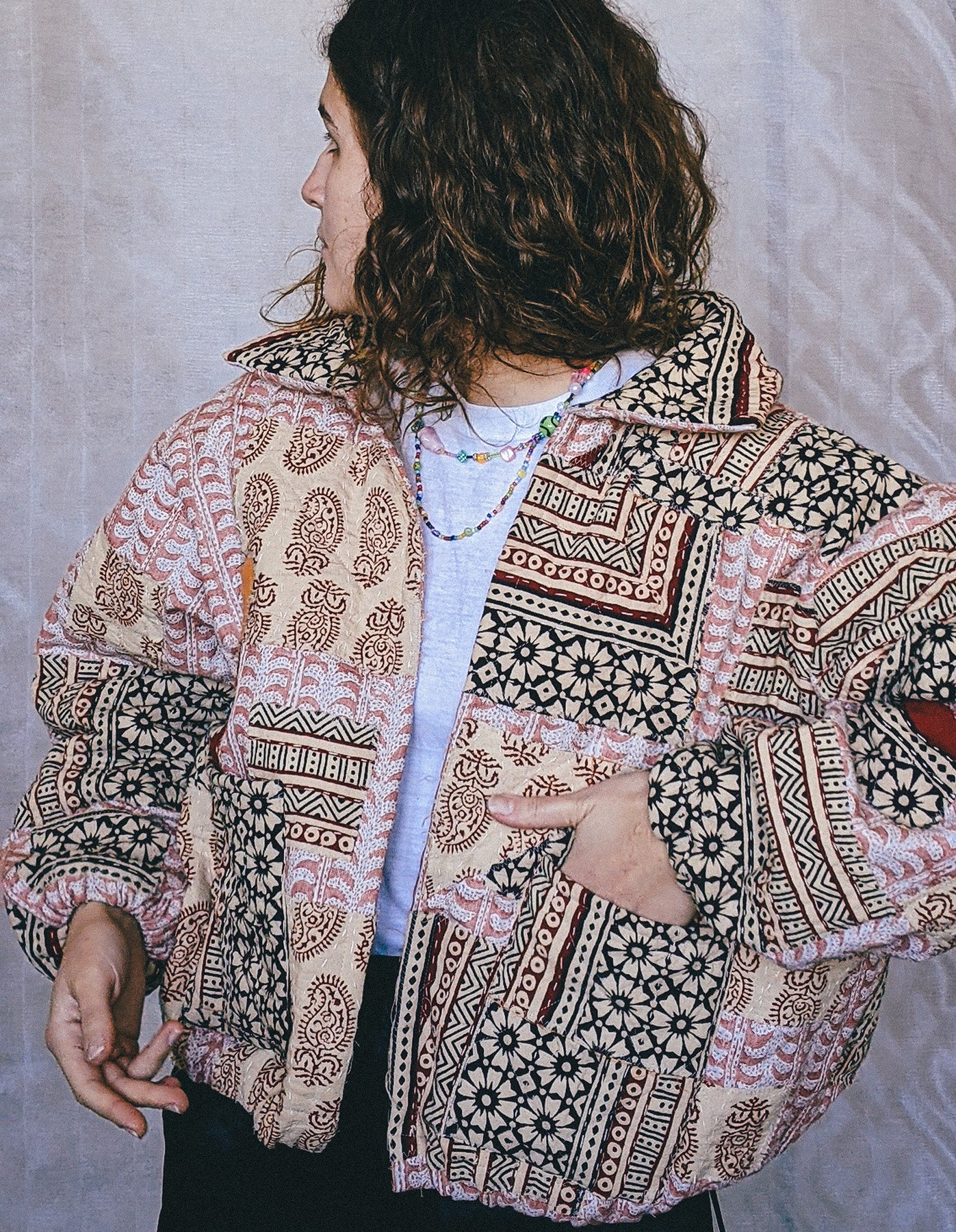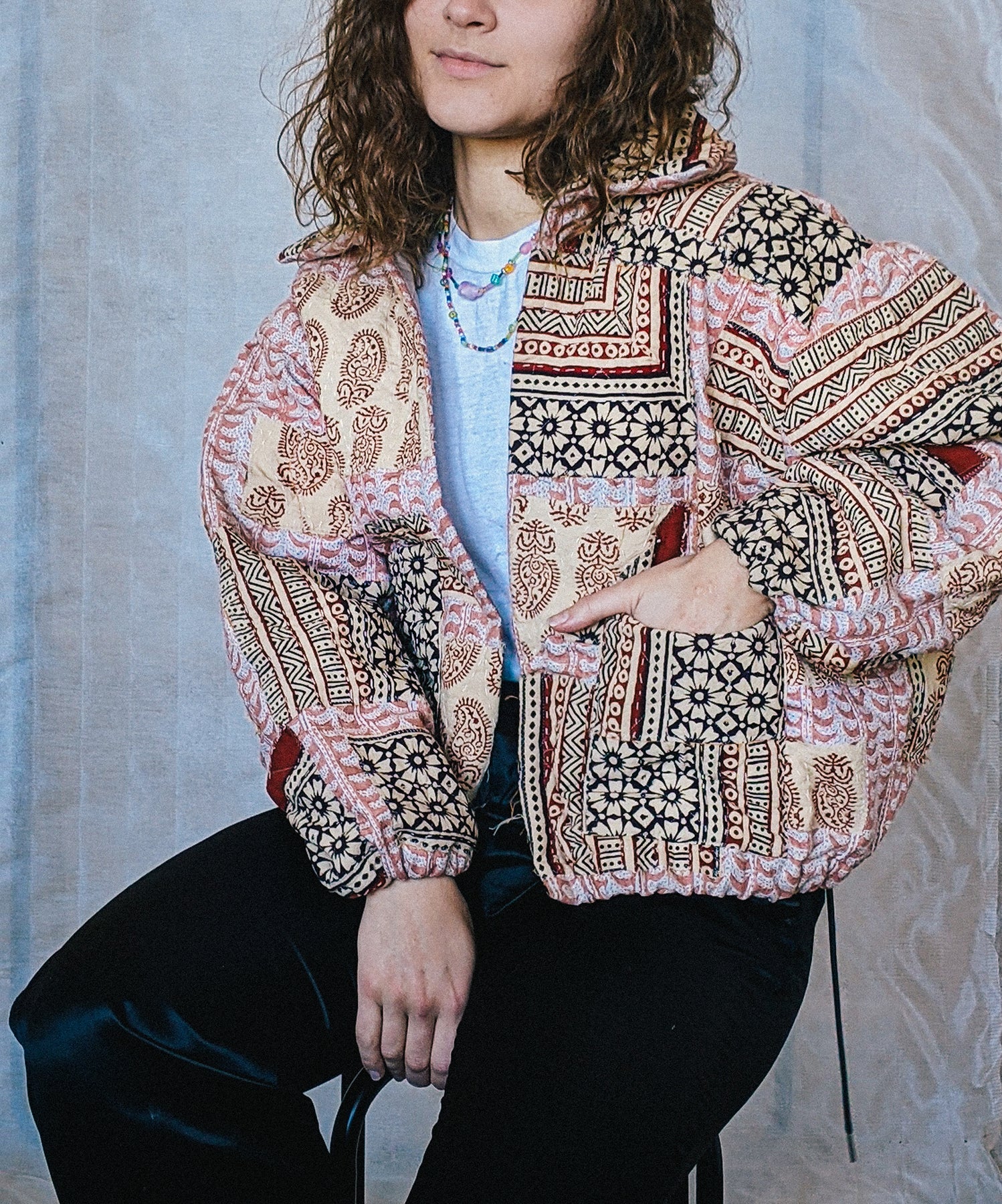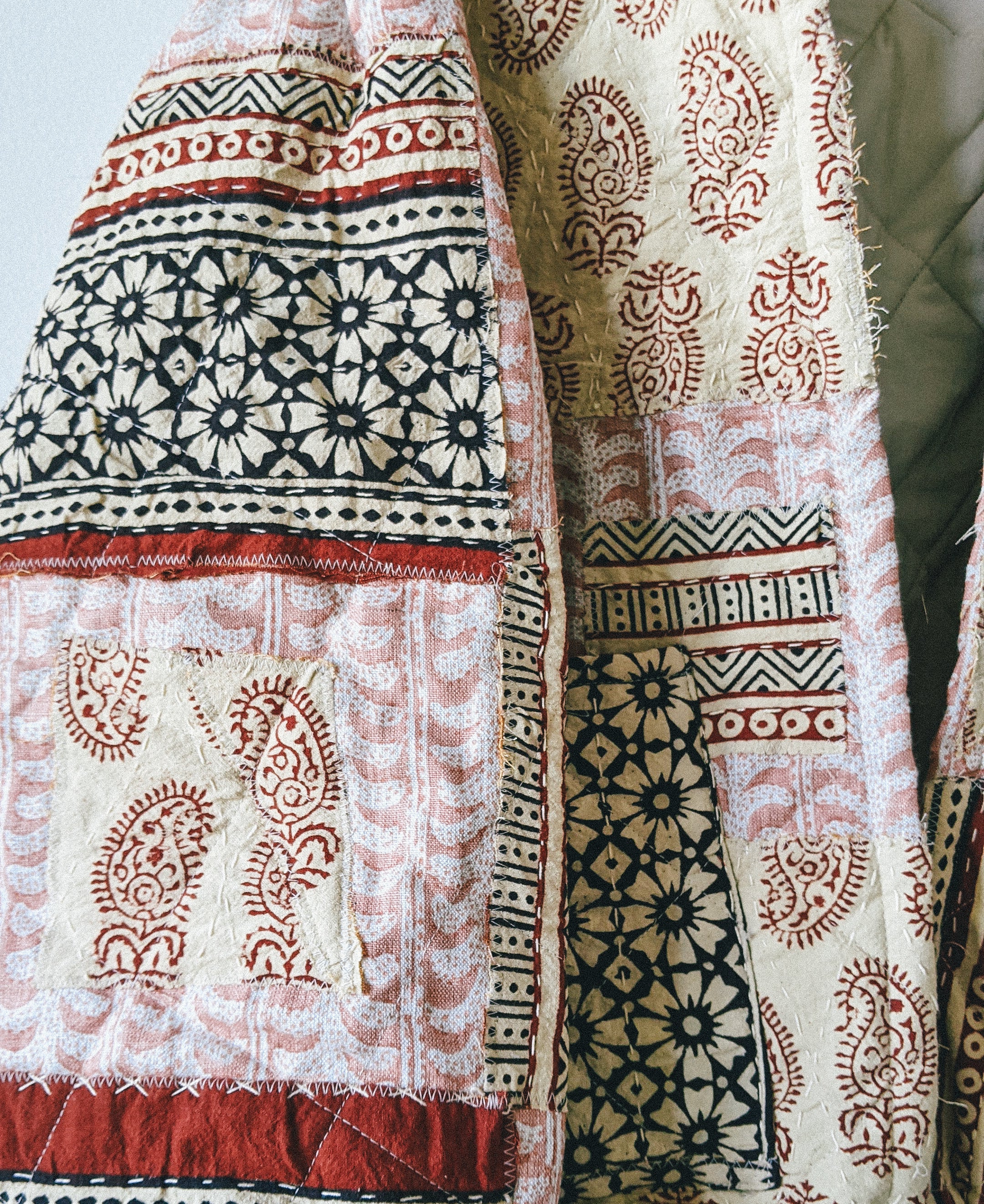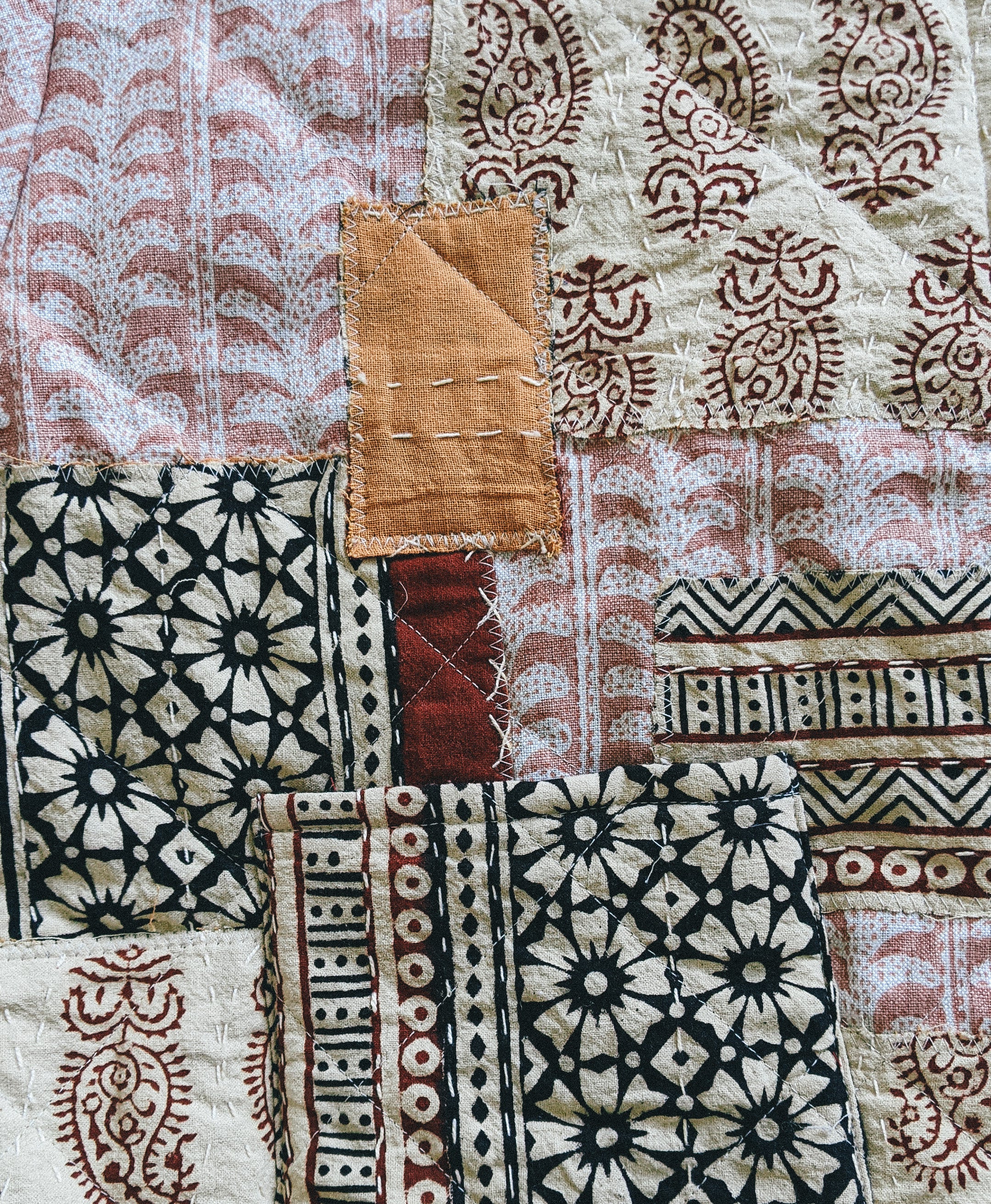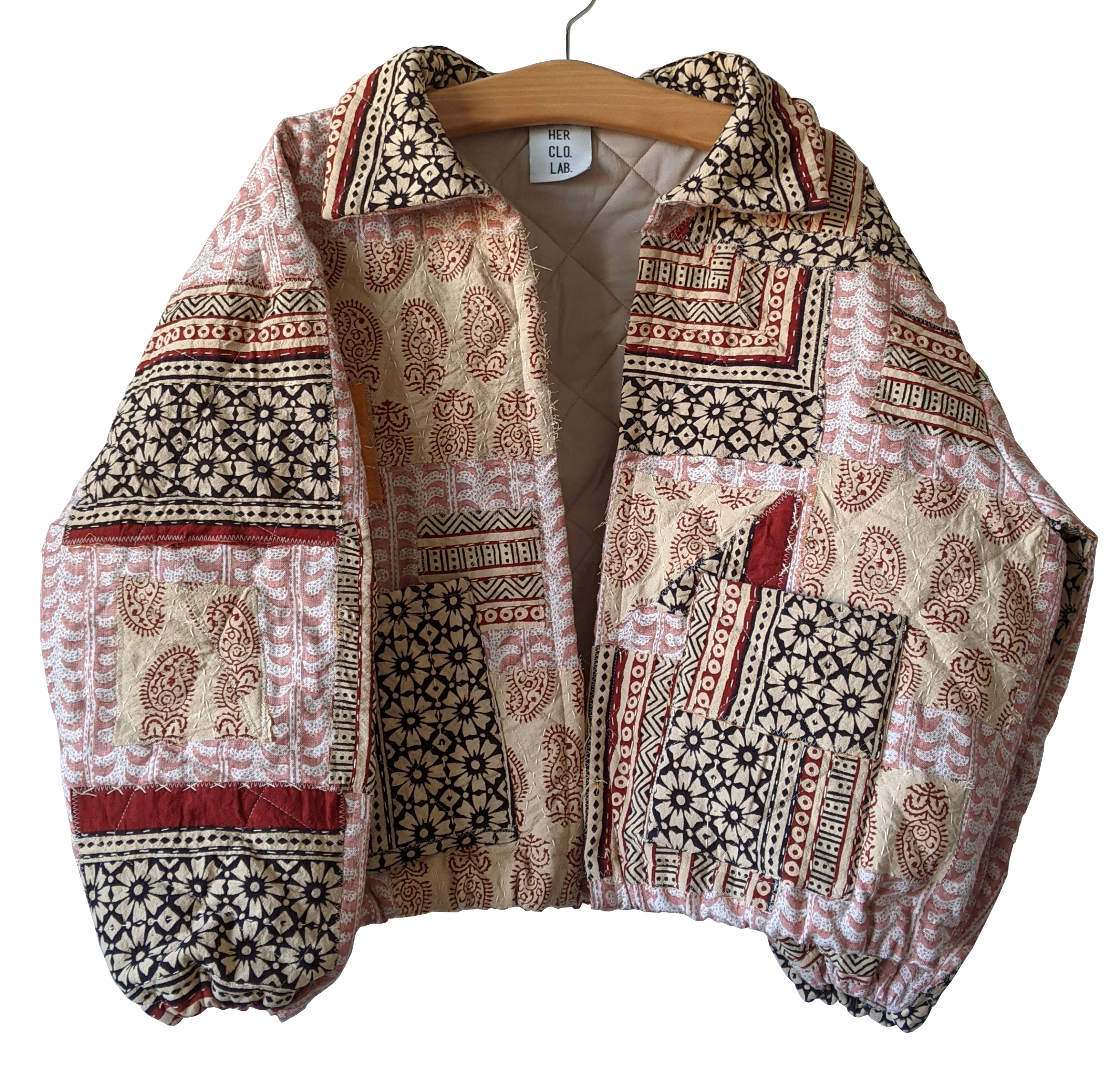 PELAGEYA PATCHWORK PAISLEY BOMBER
Quilted patchwork bomber, made from vintage Kantha embroidered blanket and remnant block printed cotton. One of a kind.
- Boxy fit (Front length 57.57cm / Across Back 61.3cm / Sleeve Length 53.87)
- Dry clean recommended (see our dry clean for reference)
How is this price calculated? The price for this piece is based on cost of the textiles, trims and labour towards quilting, construction and handling.
All wear, mending, and idiosyncrasies are unique to the original fabric.
Made in Sydney, Australia.
Recently Viewed