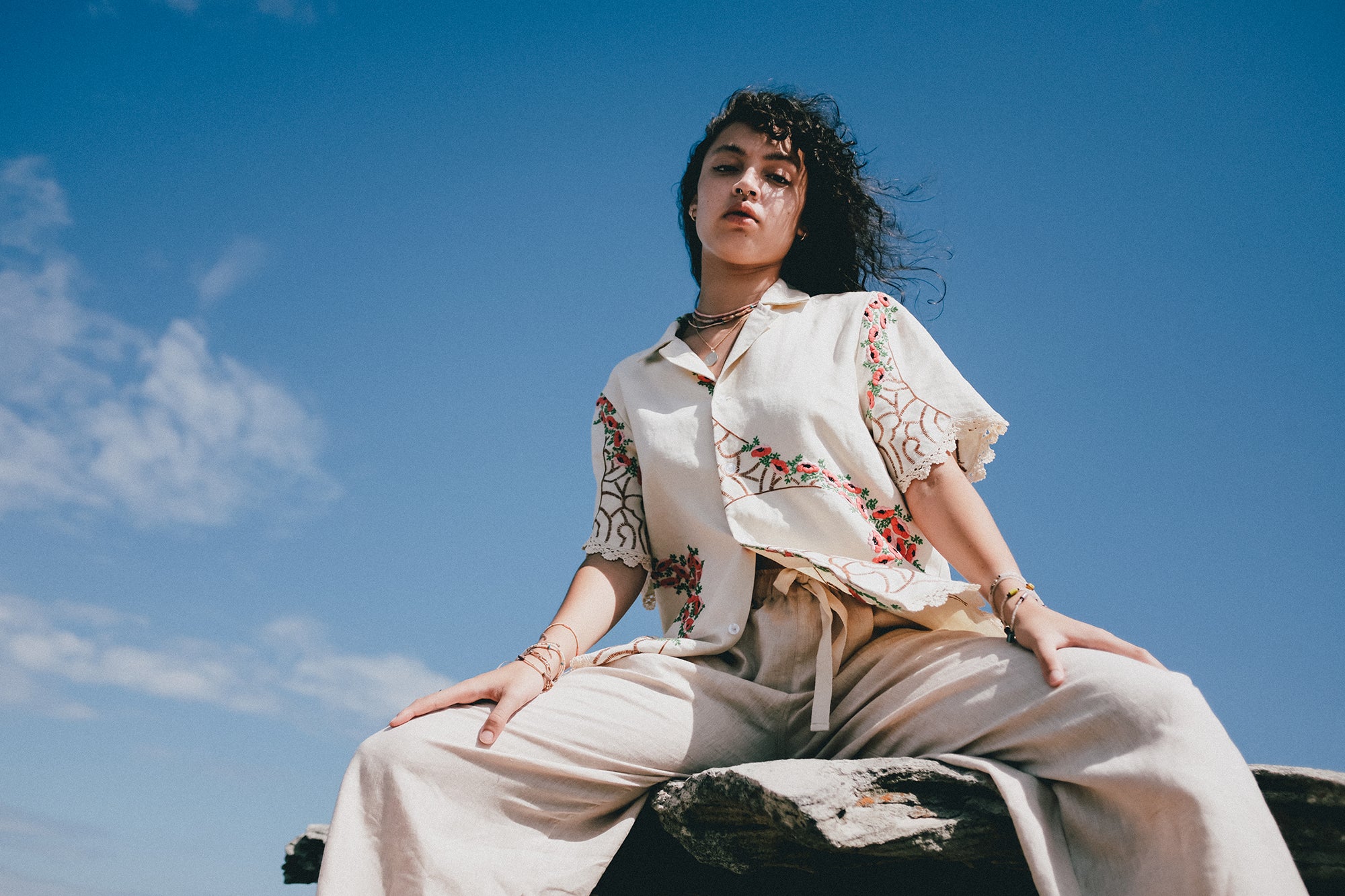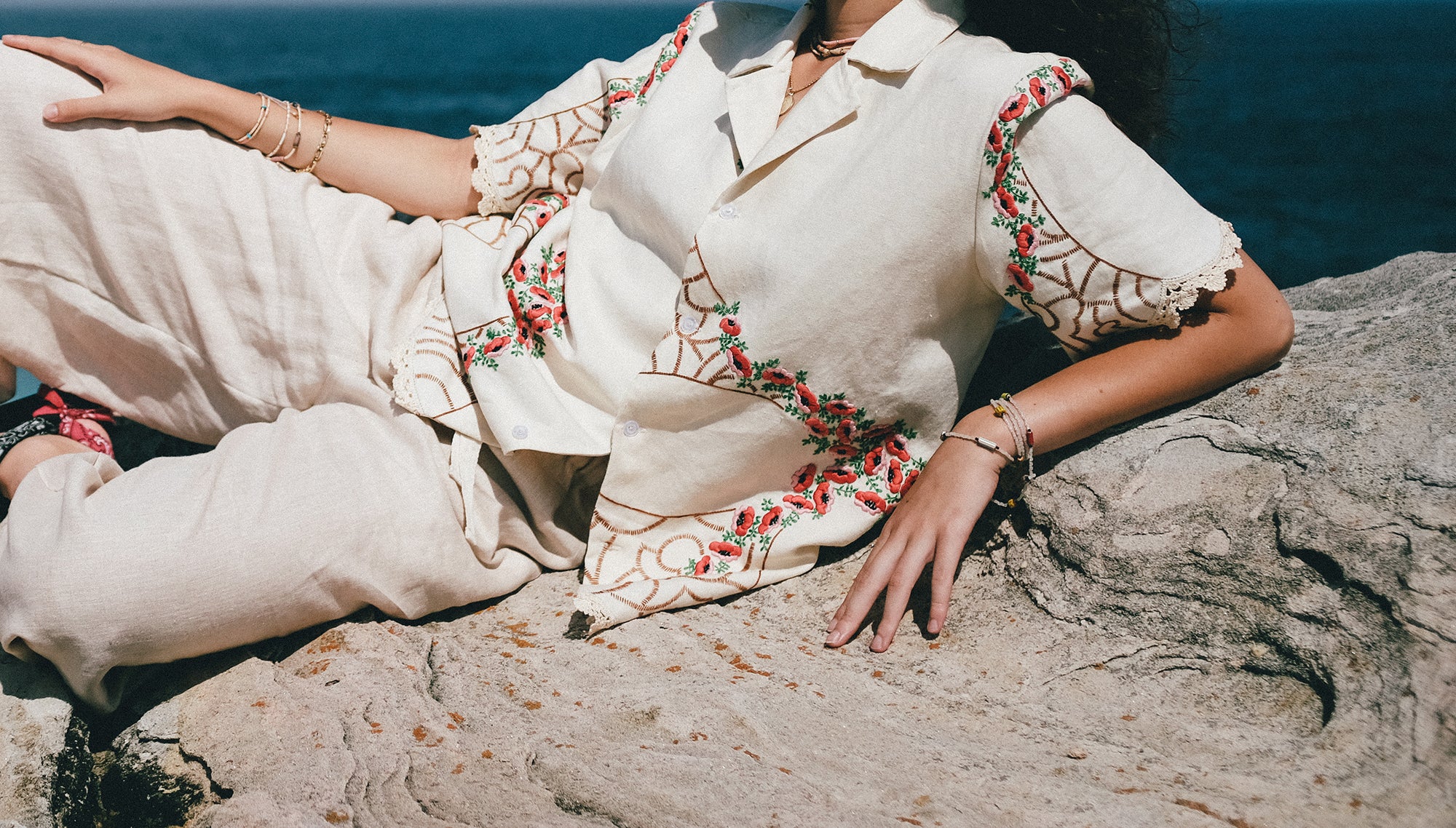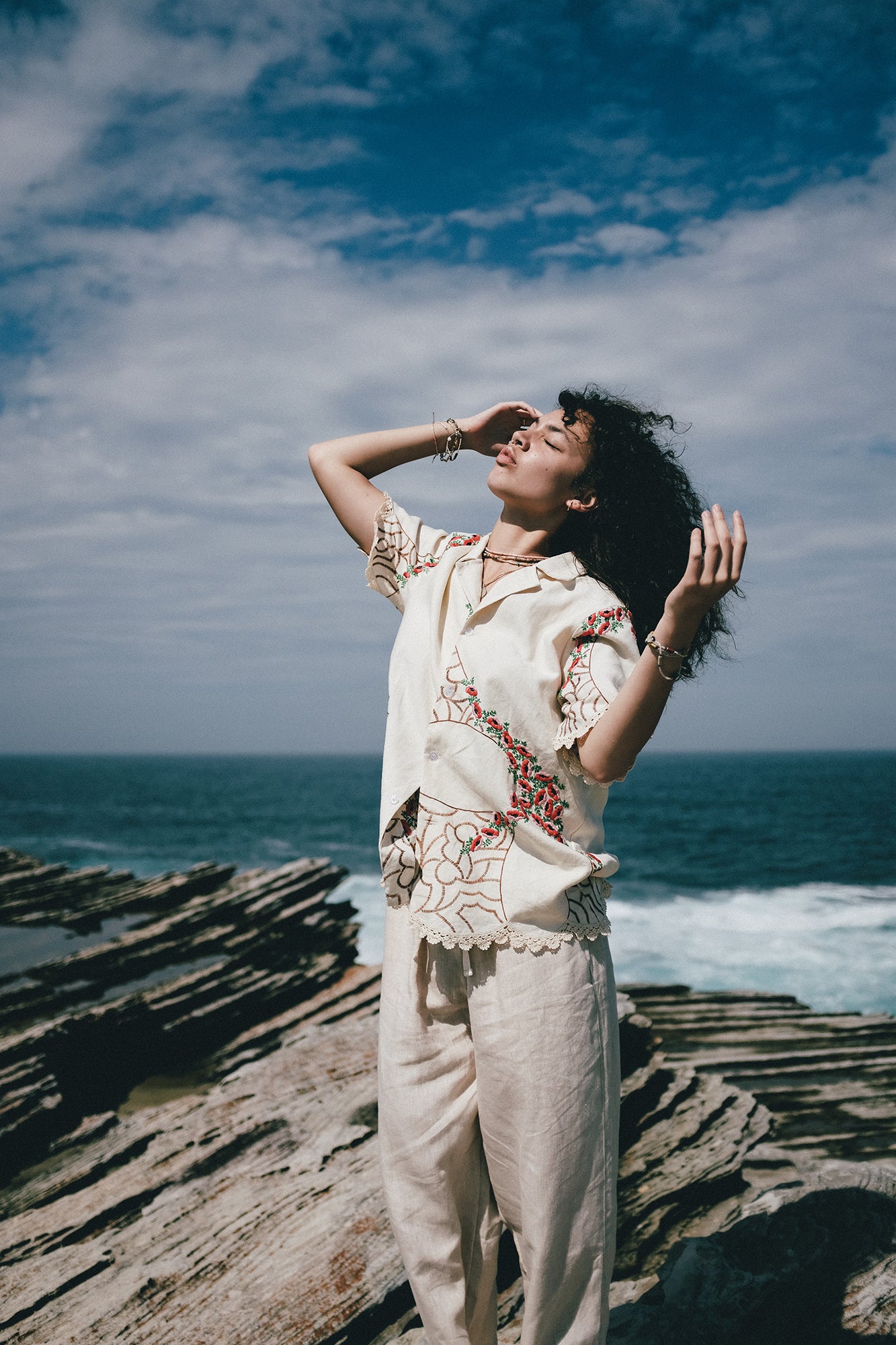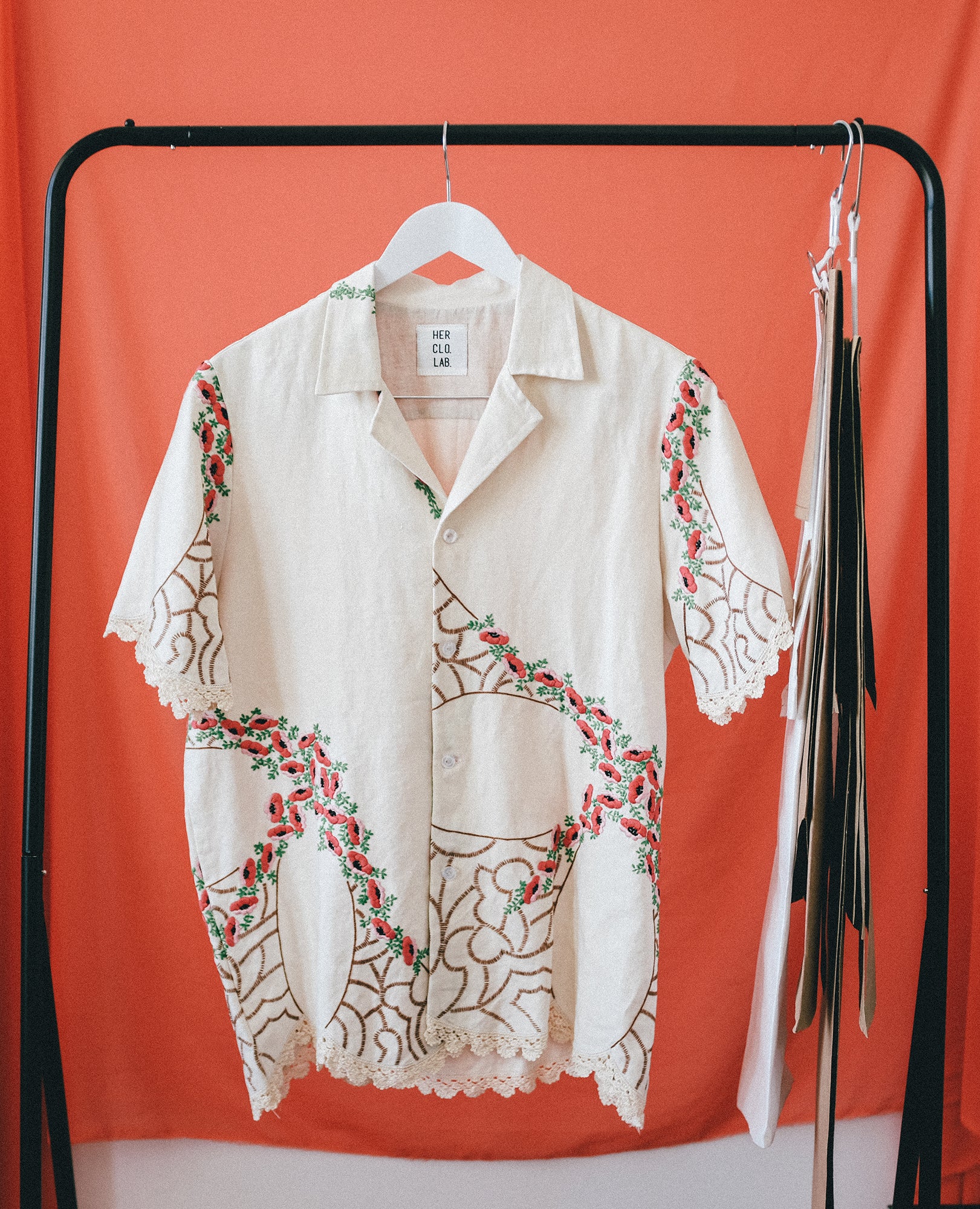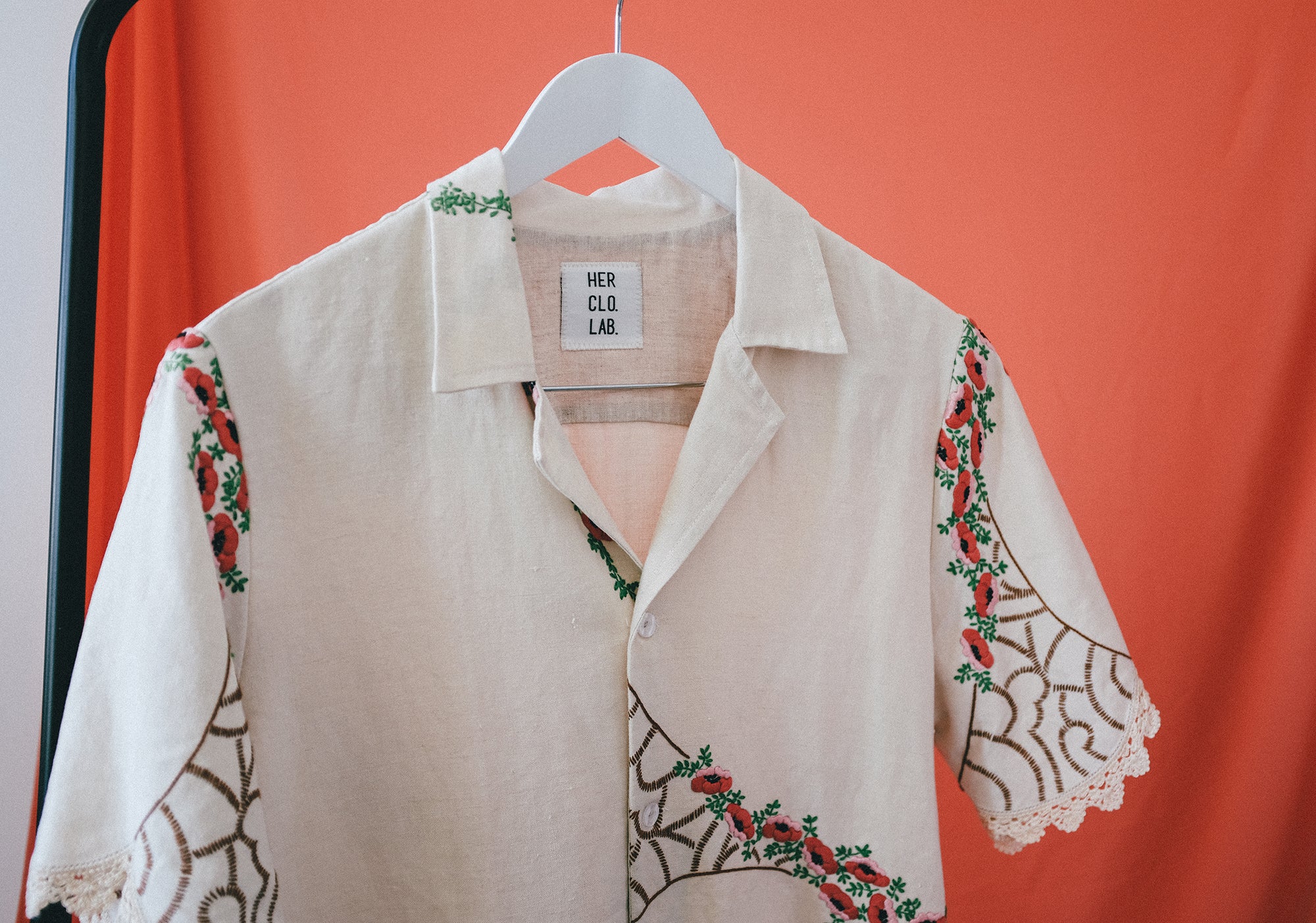 Yours Truly Embroidered Cotton Shirt
*READY TO SHIP* This shirt is made from vintage embroidered table cloth.
This piece is part of our "Ready To Ship" range - pieces that have been made for the campaigns and shoots.
- This piece is one of a kind
- Four buttons at front (Buttons are sourced from local thrift shops)
- Relaxed fit, (Bust circ: 110cm, Front shoulder to shoulder: 42cm, Total length: 71cm) - Gentle machine wash separately recommended
How is this price calculated?
The price for this piece is based on cost of the original table cloth and labour towards construction and handling.
All wear, mending, and idiosyncrasies are unique to the original fabric.
Made in Sydney, Australia.
Recently Viewed